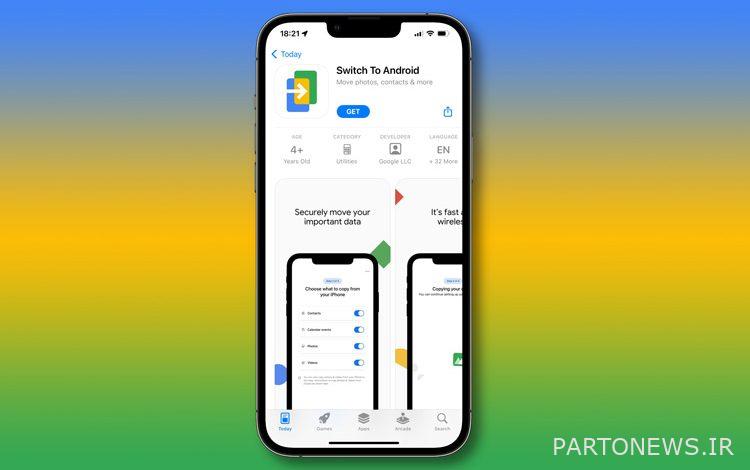 Google has quietly introduced a new iOS app
Switch to Android
Has launched a device that allows users to transfer their data from an iPhone to an Android smartphone. The app is currently unlisted, meaning it cannot be found using the App Store search feature, and instead can only be accessed via a direct link.
The app allows users to transfer photos, videos, calendar calendars, and contacts from an iPhone to an Android device via a wireless connection. Apple has previously released a similar app called Move to iOS, which makes it easy for Android users to transfer data to an iPhone. However, there is a key difference between the two apps.
The new Switch to Android app does not support messaging, while the Apple app supports messaging. The description of this Google app only mentions: "Turn off iMessage so that you do not miss the text messages of friends and family". However, this step only facilitates the transfer of locally stored media files. In the next steps, users will be asked to transfer their iCloud files to Google Drive or Photos app.  



This app is promising but needs modifications
The app currently lacks two basic elements: the ability to transfer messages and apps from an iPhone to an Android phone. In the case of app transfers, in addition to platform limitations, there is a risk that users will lose all their cached data if they have to reinstall apps on an Android device – and of course, the sign-in task is tedious for many users. .


In general, it seems that when Google fixes the various bugs of this app, it will officially release it through the official Switch to Android site.