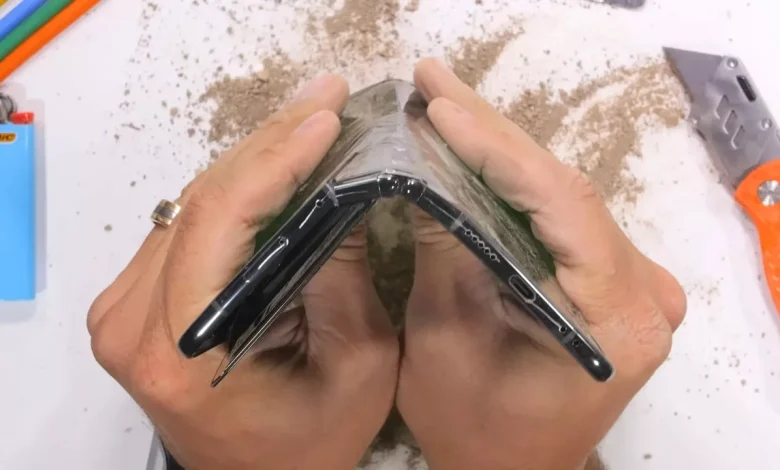 Pixel Fold It is the first Google folding phone that was introduced in May this year and now more and more users are using it. Now the YouTube channel JerryRigEverything went to this device resistance Test it by doing several tests.
As Zach in the video Pixel fold resistance test He explains, the external display of this device is covered with glass, and because of this, like many similar phones, it scratches at level 6 of the mouse hardness scale, and deeper grooves appear on it at level 7.
Pixel Fold resistance test
The internal display of this foldable device has a plastic screen protector on top of its ultra-thin glass and is scratched at level 2 and deeper grooves at level 3 on the mouse hardness scale.
The sides of the phone are made of metal, like its SIM card tray, and its hinge is made of polished steel, like the protrusions of the camera. The device's external display lasts about 15 seconds against the flame, and its internal folding display fails after 8 seconds, and the interesting thing is that the phone turns off.
After that, the phone won't turn on for a minute and when it turns on, it gives a warning about auto shutdown due to overheating. It should also be noted that while the Pixel Fold isn't certified dustproof, Google's foldable phone has performed well when exposed to it.
Finally, it is time to test the bending of the device. The Pixel Fold has shown a very bad performance in this regard and when you press it in the open state, the device's display is damaged. Also, with more pressure, the device will completely fall apart.