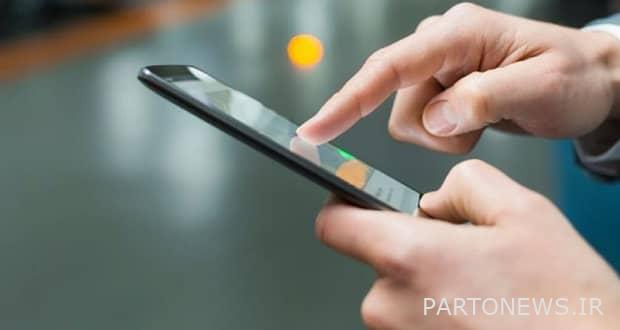 Posted by: Mehdi Fayazi Barjin 21 July 1402 at 21:05
If you thought there was a way to escape the installation of built-in messengers, you'd be wrong! From now on, you should use Iranian messengers to receive government services!
Everywhere in the world, apps and messengers grow in reasonable ways, and less government-mandated messaging increases its user base. However, in our country, there is no news of the fundamental growth of indigenous programs, and the government and these programs use incredible methods. After extensive television advertisements of some internal messengers, now it is time to provide government services through internal messengers so that users are forced to download and install these programs.
Issa Zarepour, Minister of Communications and Information Technology, recently had an interview with Tasnim news agency. He had interesting comments about providing solutions to attract more audience in native messengers. The Minister of Communications has announced that there are currently nearly 40 million active users in the local messengers Yes, Soroush Plus, Ita, Igap and Gap. He announced that there are 40 million Rubika users alone. In the continuation of his speech, he announced that more than 20 million of our dear people are daily active users in domestic social networks.
Get government services from built-in messengers soon
The essence of messaging apps is known in all parts of the world and users use these platforms to send and receive messages. Some messengers also allow their users to create channels; But in our country, domestic messengers use different methods to attract more users. Most Iranian messengers provide services that have nothing to do with a messenger program, and now they are going to provide government services in the near future!
The Minister of Communications announced in this regard:
Our effort is this, as we were with these platforms for the past year, in the future, with the efforts and cooperation of these platforms, the quality and variety of their services will increase day by day, and also by providing new services, they can attract the attention of our dear people to themselves. Attract and solve people's problems and provide new services. Currently, some of these platforms have launched multi-person video calls in the form of video conferences. Our effort is that this year government services will also be provided through native platforms and messengers and these platforms will serve our dear people in other areas besides messaging.
performing government services in domestic messengers; More features or forcing to install these applications?
Although adding new features to an app is good news, doing government services through built-in messengers seems a bit strange. The addition of these features helps users not need to install other programs; But apparently the current plan of the government and domestic messengers is to attract more users by offering irrelevant services. Such services are not offered anywhere in the world in general messaging applications, and there are independent citizen applications for these; For example, there is never news about the compulsion to install the WhatsApp messenger to receive the turn of the New York City Hall, and citizen applications and platforms are used for such purposes!
This is not the first time that such an incident has happened, and before this, students of Azad University had to go to the installation of the IGAP program to carry out their academic activities. Performing government services only and only through internal messengers may cause dissatisfaction of users; But if this feature is used along with other methods of providing government services, it can help these programs grow; Although this method is not a principled way to grow the number of active users of a program.
If the government's plan is to gain the support of users of internal messengers, it is better to focus on areas such as transparency, increasing speed and quality, increasing security and using security protocols, etc. In addition to these cases, the filtering of foreign messengers has caused some users to mistrust domestic messengers, and removing the filter of programs such as WhatsApp and Telegram can help increase users' trust in native platforms.
What do you think about built-in messengers? Do you use these messengers or do you prefer to use programs like Telegram and WhatsApp? Share your opinion with the big Gadget News family.