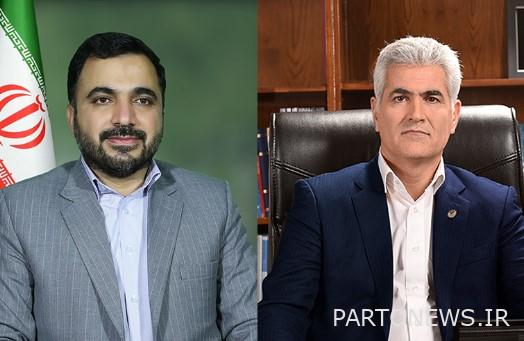 According to the financial news report, quoted by the General Department of Public Relations of Post Bank of Iran, Issa Zarepour, the Minister of Communications and Information Technology, in response to the report sent by Behzad Shiri, the bank's CEO, for the sale of Arbaeen currency this year, wrote: "From the efforts of His Excellency and I am grateful to your colleagues in serving Arbaeen pilgrims.
I have to say; Post Bank of Iran through 985 urban branches and rural bank counters and by selling Arbaeen currency to 354 thousand people worth 61 billion Iraqi dinars, ranked second in the country after National Bank of Iran, from the total of urban branches and bank counters In rural areas, 715 rural bank counters with a 56% share in rural areas have provided foreign exchange services to Hosseini pilgrims.
It is worth mentioning that, in the report sent by Dr. Shiri to Zarepour, the implementation of national projects of Post Bank of Iran through rural bank counters such as; to the implementation of the law on the protection of the family and the youth of the population as one of the two operating banks, the authentication of Sajami for the release and sale of equity shares, the distribution of subsidies to more than 1,400,000 households, the payment of equity dividends to more than 2,500. 000 people, it has been mentioned that more than 5,700,000 bank transactions are made in person and offline in rural areas.