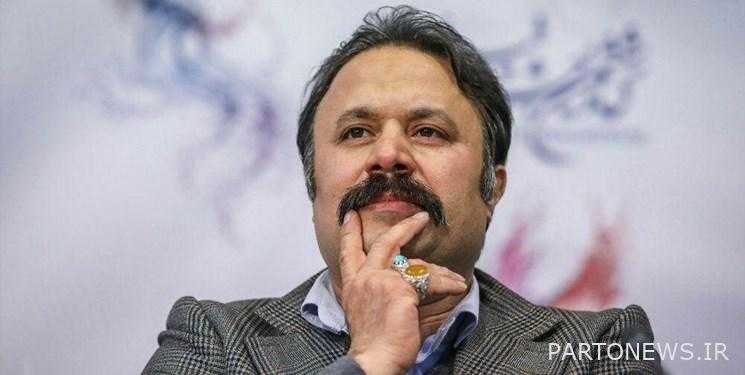 Kourosh Zarei, actor and director of cinema and theater, in an interview with Fars News Agency, about the production of a work of art on the subject of Martyr Ghasem Soleimani, said: "Last year, on the occasion of the first anniversary of the martyrdom of Haj Ghasem Soleimani, It was an innovation in itself, because we have never had a short TV show on TV.
He added: In eight episodes of this tele-theater, special computer effects were used, which caused the quality of "Haj Qasem" tele-theater to increase several steps.
The director of cinema and theater said about the productions with the theme of Shahid Soleimani this year: This year, the tele-theater series "Autobahn", which we also produced in 10 episodes of 15 minutes, was broadcast on 5 Sima channel. Also, about 20 days ago in Iraq, we produced a three-part documentary on the life of Haj Qasim Soleimani.
Regarding the details of this documentary, Zarei said: "Habib Mardom" documentary deals with the civilian characteristics of Haj Qasim. Martyr Soleimani had various characteristics during his lifetime, some of which were military. In this documentary, we tried to evaluate the human characteristics of Hajj Qasim, that he was influenced by the school of Ahl al-Bayt (AS) and has moved a large part of his life in this direction.
Regarding the creation of works of art by the country's artists on the subject of Martyr Soleimani, he said: "In today's world, art and media have a great impact and this influence can be used to introduce the character of Haj Qasim to the whole world." In my opinion, the artists of our country should move in this direction and produce works about the different dimensions of the character of Martyr Soleimani.
In response to the question why few works have been produced about Martyr Soleimani in the last two years, Kourosh Zarei stated: The main reason for this is the lack of accurate information about the life of Haj Qasim. Everything that is available to artists from Martyr Soleimani, information that all people know. In my opinion, making more and more accurate works about Haj Qasim's life requires more time and new information.
* Cinema and theater group suggested news
End of message /
Suggest this for the front page
.