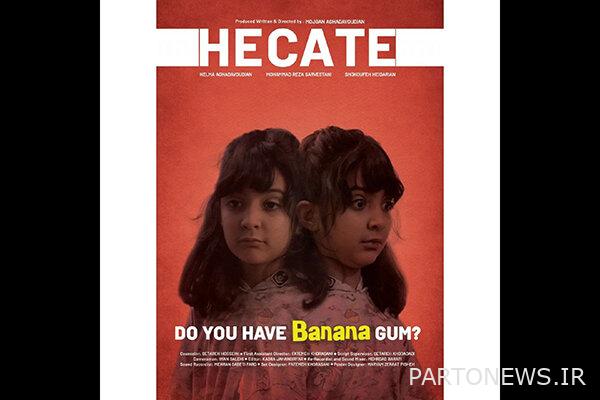 According to the Mehr News Agency, citing the public relations of Documentary Network, the 15th episode of "Cinemajovan" television program will be aired on Saturday, Mehr 15, with the broadcast of the short film "Hakati".
"Cinemajovan" is jointly produced by Iranian Youth Cinema Association and Sima Documentary Network, focusing on broadcasting, analyzing and reviewing short films of Iranian cinema and with an educational approach to this medium of cinema. The screening of the short film "Hakati" directed by Mozhgan Aghadavodian is the main part of this week's "Cinemajavan" program, and Nazanin Chitsaz, the host of the program, talks to the director of this short film about his experiences in the field of filmmaking.
Ata Mojabi, in a conversation with Ramtin Shahbazi, reviews this short work at the program review table.
The short film "Hakati" directed and written by Mozhgan Aghadavoudian, is a strange story of a few hours in the life of a young girl named Halma Dore from her mother. The actors of this movie are Halma Agha Davoodian, Mohammad Reza Hosseini Sarostani and Shokofe Heidarian.
The synopsis of this movie states: "Children don't lie, these are the limited and decaying thoughts of adults, which do not reach the heights of the reckless minds of children…"
In another part of the 13th episode of "Cinemajuvan", Seyed Hasan Hosseini appears in front of the camera with the latest issue of the "Cinematic Genres" case and examines the sixth part of his case about the crime genre.
The "Sinemajovan" program, produced by Fateme Borbour and Asghar Ahmadpour, is broadcast on Saturdays at 20:00 on Sima Documentary Channel, and it is rebroadcast on Sundays at 12:00 AM and 10:00 AM.