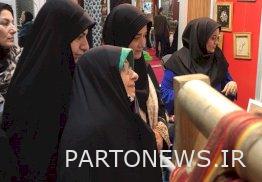 On the sidelines of the Handicrafts and Tourism Exhibition, Ansieh Khazali, Vice President for Women and Family Affairs, said in an interview with Aria Heritage reporter: These exhibitions are important in several ways, one is because women can provide themselves with a job market.
He continued: On the other hand, by attending these exhibitions, people can learn about the abilities that exist in Iran and the handicrafts that are really abandoned and whose value is not known as it should be.
He continued: With the presence of foreign tourists, the field for export is created and we must try to do this virtually.
Khazali added: Naturally, the presence of women in this exhibition can have a positive and significant impact on their business.
end of message/