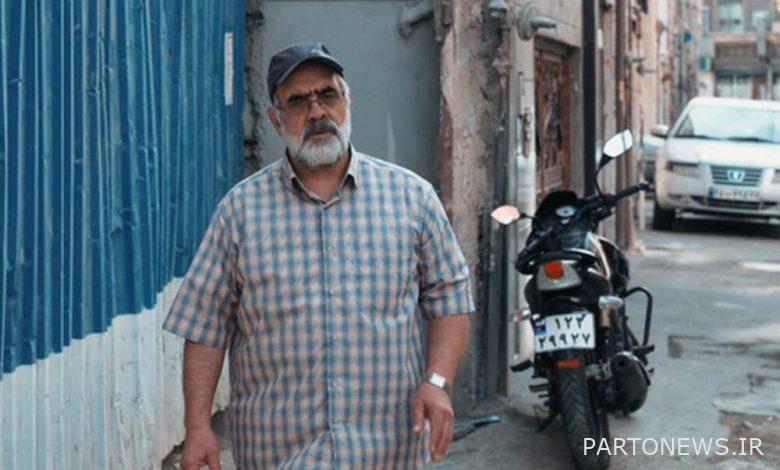 According to the Mehr correspondent, the documentary "Asghar Agha Actor Cinema" will be broadcast on the eve of the Holy Defense Week in the form of the fifth documentary television festival on the Sima Documentary Network.
Mohsen Naghizadeh, the director of this documentary, told Mehr about the features of this work: This documentary is a portrait of Asghar Naghizadeh, a holy defense fighter and a film and television actor. In this work, unlike the documentaries of portraits that only express memories, we pay more attention to the history of Asghar Naghizadeh's presence in cinema; From the day he entered the cinema through Ibrahim Hatamikia and acted in the director's works, to his other cinematic experiences that I have seen over the years. It is interesting to know that this character has not been far from art and cinema throughout his life, and even during his time in the war, he was responsible for photography.
Pointing out that Asghar Naghizadeh is one of the cinema enthusiasts, he said: "The subject that is very special in this documentary, and I emphasized it a lot, is his" love of being a film ". This seems to contradict the personality space and activities that he has done, and this issue has created a simple and pure image of him.
The documentary filmmaker said about the people who were in the film and talked about Asghar Naghizadeh: "At first, I went to one of his close friends who were at war with each other and of course he is not known." As mentioned, Asghar Naghizadeh was a photographer during the war and this person is considered his cultural commander. Ebrahim Hatamikia is another important person who has been interviewed in this film because it can be said that he created the character of "Asghar" in Iranian cinema. We also talked to Reza Kianian and Farhad Tohidi.
The documentary director stated: I really regret that I wish Mr. Khosrow Shakibaei was alive and we talked to him, because his real teacher in cinema was Shakibaei. The remarkable thing about the interviewers, who come from all walks of life, is that they all agree with Asghar Naghizadeh, and it seems that a credible figure has been created for him in the cinema. In an interview with the film, Reza Kianian said that in the cinema of the Holy Defense, types such as "Seyed", "Haji", etc. were always created, but Asghar Naghizadeh became a kind of character.
The director of "Asghar Agha Actor Cinema" further reminded: Golali Babaei, a veteran writer of the Holy Defense, is another figure who is present in this film. He is a resident of the famous Javad Al-A'meh Mosque, who has been friends with Asghar Naghizadeh ever since, and we hear their shared memories of this mosque and the artists who came out of it.
Naghizadeh said about the roles that this figure has played so far: "The important issue that can be seen in most of his films is the audience's credibility towards him." He is himself and does not try at all to pay someone else. Even in many of the films he has acted in, he has played a role under his own name, "Asghar". Be. What is known today as stand-up comedy, he began in the post-war days and recounted the memories of eight years of sacred defense in humorous and sweet language on the Night of Memories.
The production factors of this documentary are; Writer and Director: Mohsen Naghizadeh, Producer: Yasser Faryadres and Editor: Mohammad Babaei.
The documentary "Asghar Agha Actor Cinema" will be broadcast tonight at 8 pm on the Documentary Network and will be rebroadcast tomorrow at midnight and 9 am.
.