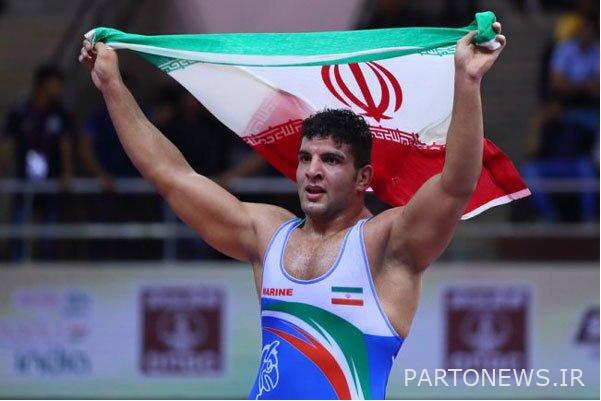 According to Mehr reporter, Yadullah Mohebi is one of our country's heavyweight contenders, who recently stopped his process to become the runner of the national team due to an injury and then a surgery, and had to undergo long medical procedures.
Recently, according to the promising process of his treatment, Mohebi plans to return to the field as soon as possible, and by entering the selection cycle of the national team, he can once again win the 125 kg weight.
This freestyler from Kermanshah who entered the national arena from a famous and heroic family has already competed twice in the world championships and even won the quota for the 2020 Olympics in heavyweight.
Anyway, Mohebi, who is constantly in contact and coordination with the coaches of the national team, will soon enter the selection cycle with the opinion of the doctors and the decision of the technical staff. Of course, he does not have the necessary conditions to participate in the national championship, but it seems that he can enter the pit again from the Takhti Cup qualifiers.
According to Mehr reporter, Yadullah Mohebi was injured in the final selection stage of the national freestyle wrestling team to participate in the 2022 World Championships in Serbia, and finally he had to undergo surgery according to the opinion of doctors.