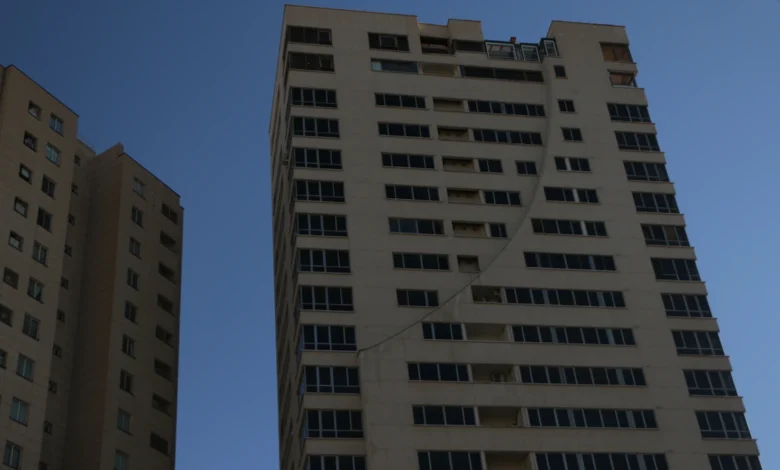 According to Tejarat News, Ostad Moin is a well-known neighborhood in District 10 of Tehran Municipality. This neighborhood is located next to Azadi Square, Elkhebal St. and Al-Mahdi Park.
Ostad Moin is considered one of the well-traveled neighborhoods in the surrounding areas and has a dense structure. The average level of house prices in this area has made it one of the first choices of those who want a unit with a reasonable price. But what is the price floor and ceiling of the apartment in Ostad Moin neighborhood?
The price of an apartment in Ostad Moin
As mentioned, Ostad Moin neighborhood is located on the southeast side of Azadi Square. This neighborhood is bounded from the north by Elkhebal Street, from the south by Hashemi Street, from the east by Ostad Moin Blvd., and from the west by Ayatollah Saeedi Highway.
Real estate consultants active in this area say that residential units in Ostad Moin start at around 35 million tomans per meter and reach up to 100 million tomans per meter. This high price range makes buyers have more choices for their purchase.
Public transportation in Ostad Moin neighborhood
Ostad Moin is one of those neighborhoods that are in good condition in terms of public transportation. On the north side of the neighborhood and on its west side, which includes the streets of the Revolution and Ayatollah Saeedi highway, there are BART bus lines and it is easily accessible with a very short distance.
Also, there are many taxis in most of the streets of this neighborhood. This area has its own metro station and is in good condition.
Read the latest news related to housing in the housing section of Tejaratnews.