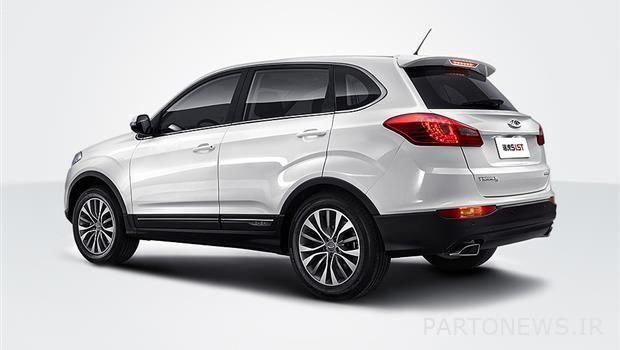 Online Economy – سولماز محمدی; Online economy monitoring of the Chinese car market indicates that these cars are traded with slight price fluctuations.
In today's car market today (November 4), Lifan X60 automatic model 97 is sold for 390 million Tomans and the price of Haval H2‌ model 98 has reached 700 million Tomans.
Traders in the Haima S5‌ car market priced the Model 98 at around 615, and the price of the Chery Tigo 7 IE Model 1400 is close to one billion tomans. The price of Jack G41 model 1400 and the price of Jack S3 automatic model 99 has reached 395 and 505 million Tomans, respectively, and the price of Brilliance Cross 1.65 liter model 98 has reached 440 million Tomans.
For information on the latest Vehicle price, Awareness of Car Prices the door Saipa And Iran Khodro And free market and information Car registration conditions Daily to service «Car Prices» And «Terms of car sales» In the news site EconomyOnline See.
Chinese truck chassis price (November)

brand
Model (year of manufacture)
Function (km)
Price (USD)
Lifan X60 automatic
۱۳۹۷
صفر
390,000,000
Hawal H2‌
۱۳۹۸
صفر
700,000,000
هایما S5‌
۱۳۹۸
صفر
615,000,000
Chery Tigo 7 IE
1400
صفر
990,000,000
Jack G. 40
1400
صفر
395,000,000
Automatic S3 jack
۱۳۹۹
صفر
505,000,000
Brilliance Cross ‌ 1.65 liters
۱۳۹۸
صفر
440,000,000
MVM 315
۱۳۹۹
صفر
370,000,000
Source: Bama
It should be noted that the online economy does not interfere with prices. Iranian and foreign cars may be bought and sold in the market under the influence of various factors with a slight increase or decrease in purchase price
.