Balls and nets
Sport
How much does Shahrkhodro demand from Persepolis / Haidarpour: Darvish was unaware of the discussion of Hosseini's consent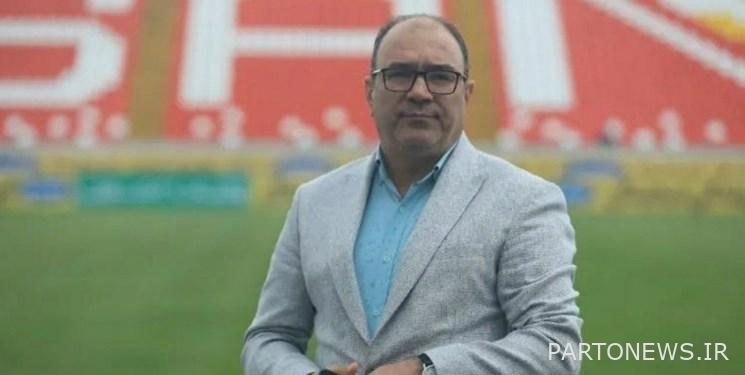 According to the sports reporter of Fars News Agency, Ismail Haidarpour about the statements of Reza Darvish last week in the stadium program about the debt of Persepolis to شهرخودرو He stated: "Now we are dealing with an issue with Persepolis that we have not yet been able to reach conclusions about." A mutual friend of ours asked to have a meeting with Darwish, but apparently Persepolis Club is in financial trouble. That's why they said we can not owe شهرخودرو To pay in full. They asked us to give them another time.
He added: The staff Director We decided that we definitely need this amount due to the conditions that have arisen for the club, and we have announced this issue many times, but unfortunately, the non-payment of this amount created problems for us. We talked to the dervishes and raised our grievances. They must create conditions and, of course, the fans of Persepolis must give us the right. Mehdi Nabi can testify When he was in charge of the Persepolis club, he talked to Farhad Hamidavi and promised to pay this amount. شهرخودرو Deposit, but unfortunately this has not been done. They must give us the right.
Club CEO شهرخودرو He added: "Now, if we do not take this money and the federation does not cooperate, at least let our debt to the government after 3-4 years. Creditors Get paid. Our club window is closed now. If this request is paid, we will agree with Persepolis. Of the amount of 7 billion and 800 million tomans for Gol Mohammadi's consent, about three billion are left for us to pay. This vote is for two years ago and due to the fact that it has not been paid in full yet, it will also be compensated for the delay and payment. Delayed damages are included in the contract and are enforceable.
Haidarpour explained about the latest situation of receiving Ehsan Hosseini's consent from Persepolis club: In this regard, we talked to Darvish who said that he did not know that this player should شهرخودرو Do not transfer. They promised to cooperate in that field. I hope the issue is resolved. Condition شهرخودرو It is as if we are present in Mashhad for 2 days and we had meetings with the province. That is why this money must be paid to us.
He continued in an interview with the stadium program: ‌ In addition to three billion for the original amount of debt, about five billion tomans, we are also protesting against the delay and payment from Persepolis. Of course, we have two checks in the contract. Delay and payment issues regarding the second check that we have not yet acted on.
end of Message/
Suggest this for the front page