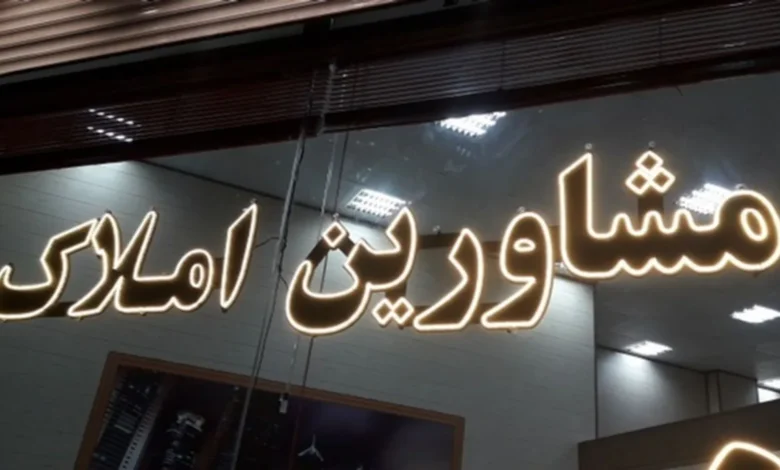 According to Tejarat News, the provision of civil services is reserved for the real estate consultants, and they, while performing their duties for concluding and registering real estate contracts according to current laws, receive their commission and fees for each service based on the approval of the city supervision commission.
The maximum commission rate of Tehran real estate consultant guild units was determined in the latest resolution of the Tehran City Supervision Commission on September 23, 2019, and only in case of issuing an interception code, 9% of the commission amount must be paid as value added tax.
1- The commission fee of real estate consultants for affidavit (buying and selling property) is equal to 0. 25% of the transaction value of the property from each side of the transaction and a total of 0. 5% of the transaction value from both sides; That is, for the declaration of a property worth 1 billion tomans, each party to the transaction must 2. 5 million tomans to the real estate consultant and if he receives the tracking code, he must also pay 225 thousand tomans as a 9% value added tax commission.
2- Mortgage commission fee and rent deposit, half percent of the mortgage amount is received from each party; That is, for a mortgage of 100 million tomans, each party must pay 500 thousand tomans, and in case of receiving an interception code, 45 thousand tomans of value added tax will also be received.
3- Rent commission fee, one quarter of one month's rent is charged from each side; That is, for a rent of one million tomans, each party must pay 250 thousand tomans plus 22 thousand and 500 tomans value added tax.
4- The commission fee for the extension of the rental contract is equivalent to one-tenth of the commission fee of the original contract, which is calculated according to paragraphs 2 and 3.
5- The right of the commission to participate in the construction from each side of the contract is equal to 0. 2% of the contract value.
6- Real estate consultants are obliged to prepare any amendments to the contract or affidavit free of charge.
Real estate consultants must follow the rate list approved by the monitoring commission of that city in each city, and any violation of the approved rates can be followed up through a complaint to the Inspection and Supervision Commission of the Real Estate Consultants Union of the city. If a violation is found, the real estate agent will be punished by fines, fines, or even cancellation of the license, in addition to returning the customer's overpayment.
Source: National ideal