YouTube's success according to Abed Naseri
In this part of the news, we want to talk to one of the young and novice influencers that has been able to have a large audience on both Instagram and YouTube in a short period of time. Our guest today is no one other than Abed Naseri Douraki aka Abed Naseri, one of the best and most friendly YouTubers in the Persian section of YouTube who lives in Germany. If you do not know him, I must say that Abed is one of the few YouTubers who is real and does not try to pretend to be someone else or to be fake. For example he does not show himself better than he actually is, and this was the first reason why we decided to have an interview with him. Additionally to being an YouTuber, Abed is also a full-time programmer who started his career as a web developer first in Parto company in Iran. He then immigrated to Germany to continue his education and is currently working full-time in a German bank beside his social media activities.
Abed has such a character that when you watch his videos, you feel like you have known him for several years and as if he's your close friend, but before we talk too much about him, let us ask him a few questions.
Could you please introduce yourself for people who might not know you?
Hello dear readers, my name is Abed Naseri, I'm 29 years old and I immigrated to Germany in 2016 to continue my postgraduate studies in the field of web science. After my studies, I was hired as a programmer in a German company and beside that I also work on YouTube and Instagram.
What made you become a YouTuber?
You may not believe it, but becoming a YouTuber for me was very random! I was active on Instagram for a while and made some training and or fun videos and continued this process. After a while, I thought about doing YouTube, but I did not want to start it because YouTube is banned in Iran so I thought no one will watch that. Eventually it took me a while to launch a YouTube channel, and I was surprised to see that one of my first videos went viral. It was a video about renting flats in Germany. When I saw that there was potential, I gradually increased my activity and the story continued…
[
Flat rental video in Germany
]
What advice do you have for those who want to become a YouTuber?
If you are really interested in it, start and do not worry about anything, try as much as you can and improve the quality of your work, if the quality of your content is good, I promise you will get the rewards one day.
What do you think is the key to becoming a successful YouTuber?
I do not consider myself a successful YouTuber, I am satisfied but I do not like to think that I consider myself very successful and thank you for calling me that. But if I want to answer your question, I have to say that the most important thing is to enjoy it. If you think about money, you get tired of it very quickly, because you have to constantly look for new ideas and creativity, and if you do not earn enough money – which is a lot of time the case in YouTube – your motivation will easily decrease. But if you really enjoy it then despite all the difficulties, it will be fun for you.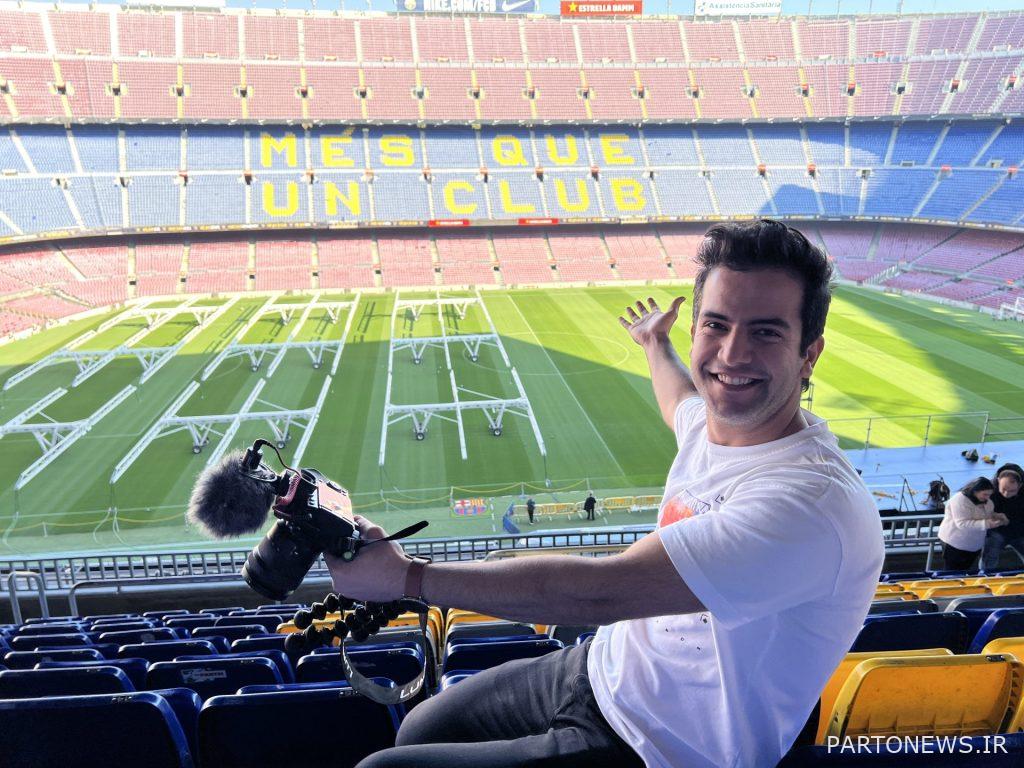 If you had to choose between programming and being a YouTuber, which one will you pick?
The question is really hard, I love both. If one day I really want to choose between these two, although I like being a YouTuber, I think I will choose programming. The reason is that I can work independently for myself with programming, but being a YouTuber is like being a YouTube employee who gets a job promotion or salary raise with the increase of views and subscribers. Everything is done under the control and decisions of YouTube, especially with the complex algorithms they have, so if you can't control it that much then I don't like it.
Which are your most viewed/successful videos?
Of course you can search and see this in my channel, but my most successful video was a language learning video without a tutor. After that, I think 2 of the videos that got a lot of views on my channel, and then had the most reflections on Instagram, were videos of buying Tesla and testing Iranian snacks.
[
Learning English without tutor video
]
If you want to know more about Abed Naseri, you can visit his Instagram or YouTube channel.