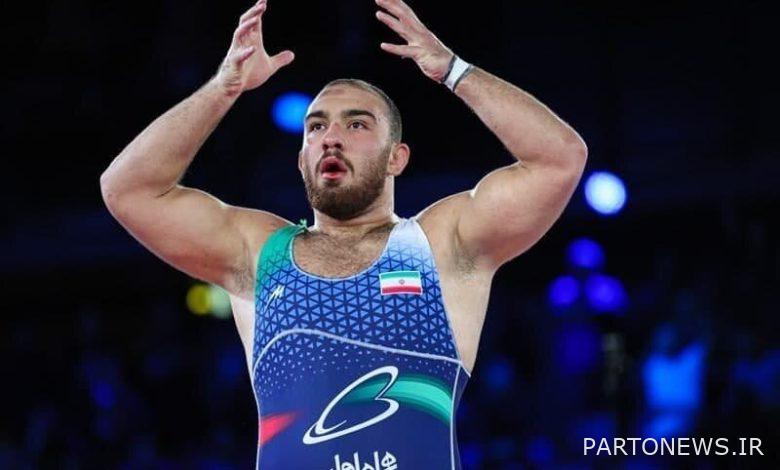 According to Mehr News Agency, Amir Hossein Zare, the holder of the Olympic bronze medal and world heavyweight gold medal in freestyle wrestling on the sidelines of the second training camp after the Norwegian World Championships, said: The nationals are exempt, we are currently completing our training exercises. Everything is fine in the camps and the technical staff is following their plans to successfully participate in next year's Asian and World Games. We also follow our exercises according to the technical staff.
He continued: "I could have won a gold medal at the Tokyo Olympics, but perhaps my youth and inexperience prevented me from doing so." In the world competitions in Norway, I showed that I am the best of all the heavyweights in the world. Of course, no opponent should be underestimated. Certainly, if this is the case and the wrestler is proud of himself, he will be hit from where he does not think he is.
Regarding the national team's trip to the United States and facing the Olympic gold medalist, Zare said: "I defeated the great world champions in heavyweight." This American wrestler also performed well and I would like to fight him. I think such preparatory fights will be great for wrestlers. I take my own wrestler and try to fight this wrestler with the utmost preparation and care. I am not afraid to fight any opponent because if I am going to win an Olympic gold medal, I must think so.
Regarding the second phase of the national freestyle wrestling team camp, he said: "The second camp is being held with 6 Olympic and world medalists, and one of the advantages of this camp is that I became" horny "with Hassan Yazdani. It comes and I am no exception to this rule. I think Hassan Yazdani's presence in the camps is very useful and constructive.
In the end, Zare noted: "My goal is the Paris Olympics, and to achieve this goal, I will continue my training under the supervision of the technical staff during the closure of the camps." Of course, the opponents are not idle and you have to try to succeed.
.