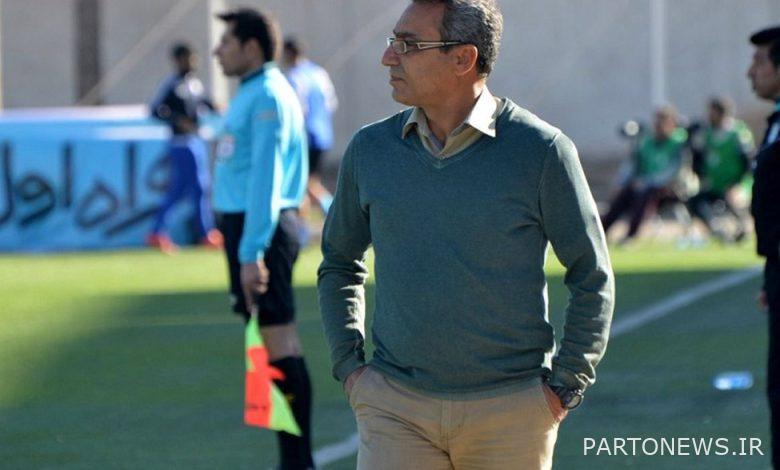 Mizan News Agency – Ali Asghar Kalantari In the press conference after the Fajr Sepasi and Esteghlal game, he made statements, the excerpt of which is read below:
* On the day we did not lose our rights, we got a point with the players' efforts at the last minute.
* Everyone saw the game and if I want to interpret it differently, it is not appropriate. Before the game, I said without pride that Fajr does not pay ransom to any team or easily lose points. I do not mean the goal of the 95th minute; We played with good independence from the beginning of the game.
* I will not get into the financial issues of Esteghlal, I like this team and we saw how they welcomed Esteghlal in Shiraz. We like big Iranian teams like Esteghlal and Persepolis, but Fajri, who is in his first year in the Premier League, when he plays with Esteghlal in this way, shows that our team is nothing less than big teams.
* Our players equalized the game with zeal, prejudice and effort. The game had tensions that put pressure on us and we had objections to the way the referee judged. We are on stage and there is a lot of pressure. We protest in the scene where the referee did not take a penalty for us and in the other scene where he announced a penalty for Esteghlal.
* There is a lot of fighting on the corner stage and all the players catch and kill each other. I apologize to the referee, but during the review of the scene we saw that the referee should have taken a penalty for us. We had a one-on-one scene where the referee gave a yellow card to the opposing player and had to give a red card. If we protest, we just want our rights and nothing more.
* From the second half, after the opponent's technical staff objected to the referee, scenes 50-50 went to the Independents. We played fair. If a team has five or six chances and scores three goals, I will not be upset, what pressure did Esteghlal put on our goal in this game to embarrass us ?! We created every situation that had independence two or three minutes later on their goal. There were no horrible situations on the gates, while everyone expected Esteghlal to easily win Fajr because of the last three wins, but we did not allow this and we scored in the last minute.
End of message /
.