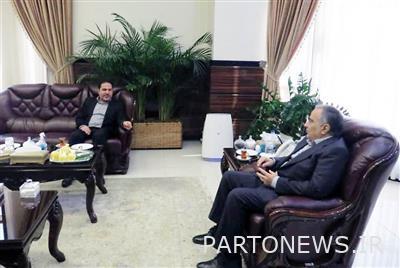 In the symposium of the General Director of Central Insurance and CEO of Atieh Sazan Hafez:
According to the Monetary and Financial News, quoting the General Department of Public Relations and International Affairs of the Central Insurance, Engineer Behzadpour in this meeting, referring to the government's special view on health and treatment, said: The new government supports active insurance in the field of health in Put your priority.
The Director General of Central Insurance added: "We must try to ensure that our compatriots, especially the vulnerable, benefit from specialized medical services, so Central Insurance has put more coordination and cooperation with supplementary health insurance and solving their problems on its agenda."
He added: "Fortunately, insurance companies have been able to cover a large community with complementary health insurance by providing various insurance services in the field of treatment."
He stressed: "All organizations working in the field of treatment should prioritize the provision of medical facilities for vulnerable groups who do not have insurance coverage, and this is possible only through cooperation and solidarity between these organs." .
At this meeting, the General Director of Central Insurance announced the readiness of the insurance industry to implement a joint global supplementary health insurance plan and expressed hope: with the cooperation of other effective institutions in this field, a great service can be provided in the field of health insurance for uninsured compatriots. In these economic conditions, the burden should be lifted from them
Dr. Khosravi, CEO of Atieh Sazan Hafez Insurance, also said in this meeting: Providing supplementary health insurance services to all people, including villagers, nomads and deprived areas, is one of the priorities of Atieh Sazan Hafez Company, so that the insured can safely support supplemental insurance services. Benefit from quality treatment.
He added that Atieh Sazan Hafez, with its specialized staff in the health sector and standard infrastructure, is ready to cover a larger population with complementary health insurance services and welcomes solutions that develop cooperation and coordination with the Central Insurance.
In the continuation of this meeting on issues such as smart insurance services, accuracy in providing services to the insured, increasing the level of cooperation and coordination with basic insurance including health insurance and social security and benefiting from the experiences and facilities of central insurance in order to benefit Complementary health insurance services were publicly discussed.