car
Economical
Installment sale of X33 AT Excellent Sport with 25% down payment on the occasion of Ramadan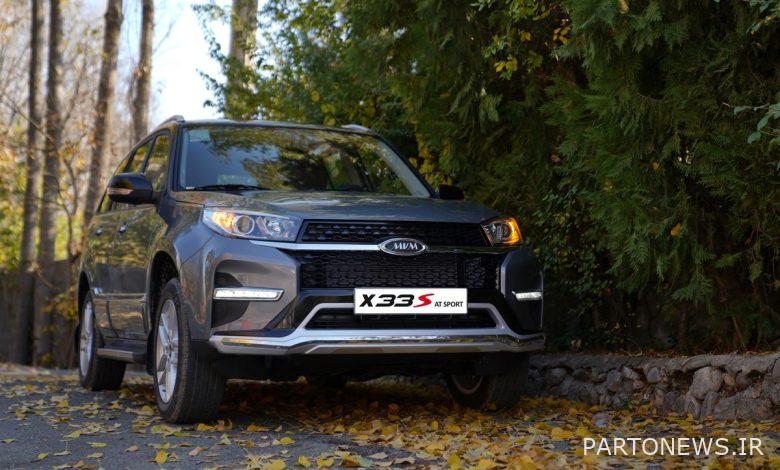 The X33 AT Excellent Sport is the latest version of the car, which uses rear gear sensors, front and rear bumper guard, side pedals and brown leather upholstery. In its latest sales circular, Modiran Khodro Company has considered special sales conditions for the X33 AT Excellent Sport. In these sales conditions, which are specific to the holy month of Ramadan, the X33 AT Excellent Sport car will be offered in two normal and alternative designs.
In the normal design, this car can be purchased with two models, 1400 and 1401. The minimum and maximum prepayments for the 1400 models are 25 and 75 percent, respectively, and for the 1401 models, 35 and 65 percent, respectively.
The approved price of the car for both 1400 and 1401 models reaches 6,819,000,000 Rials in cash, and the only difference between the two models is their prepayment amount. The installments of these cars vary from 12 to 60 months and these facilities are offered with a 21% interest rate. The cancellation fee and the delay fee are set at 12% in this plan. Cars in both 1400 and 1401 models will be delivered to buyers within 45 working days.
In the replacement plan, the X33 AT Excellent Sport can be purchased with the 1401 model and with a prepayment of 25% up to a maximum of 75%, at the same price as the normal design. The interest rate on the replacement plan facility is 21% as usual, and the cars are delivered to buyers in 12 to 60 month installments. Owners of all products of Modiran Khodro Company, whose production year is related to 1390 onwards, are allowed to participate in the replacement plan. The delivery date of the cars in this plan is 45 working days.