car
Economical
Introducing the first domestic car of Kerman Motor in cooperation with reputable European companies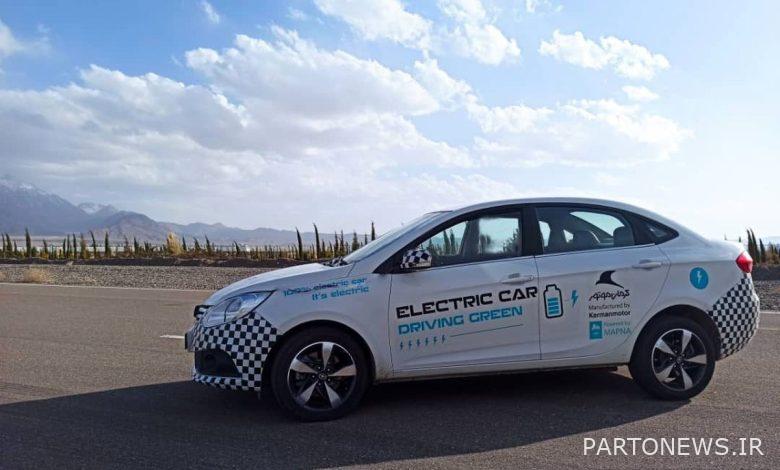 According to the online economy report, Nima Arjamandi continued: the project of a new car based on Kerman Motor's exclusive platform called PS1, despite all the problems and limitations, was launched in 1400 with the presence of Italian consultants and designers, and the company made changes in the new version. This car has created a visual effect that makes this car more attractive and these changes are noticeable in the front and rear view and the set of lights; Beyond the appearance changes, it is possible to install various driving forces and even produce an electric version based on this product.
Nima Arjamandi, referring to the entry of the electric vehicle prototype of this platform into the performance test phase, added: despite the weakness of the national automobile industry in the discussion of designing and manufacturing internal combustion engines for passenger and commercial vehicles, which slows down the development of new products in the country. has faced, the entry of electric vehicles and the movement from fossil fuel-based vehicles to new sources should be considered as an opportunity for the national automobile industry in order to compensate for the historical backwardness in the field of development of driving forces and the automobile industry in general.
He added: Realizing the opportunity, the strategy of Kerman Motor Company shifted from importing one or more foreign models in the form of separate parts to investing in the design of a unique model to attract technical knowledge by investing in design and Localization of the propulsion and technical part of a new electric car, Kerman Motor Company will become one of the pioneers in the production of electric cars in Iran. According to Arjamandi, the driving forces and the energy storage source of Kerman Motor's electric product have been developed by Mako by acquiring the technical knowledge of designing and developing the driving forces of electric vehicles.
Kerman Motor's product vice president added: The electric platform of this product includes EDU electric drive, Battery Pack electric energy storage system, HPU high voltage control unit and VCU vehicle central control system in the form of a project designed and produced for 20 months and other systems. is also being optimized in this model; He pointed out that Kerman Motor's electric car travels more than 300 kilometers with the consumption of 41 kilowatts of energy per charge and the maximum output of 167 horsepower, and by using home chargers, it is possible to charge it in less than 5.5 hours. becomes; Also, by using fast chargers, the charging time can be reduced to 45 minutes.
It is not yet clear what name Kerman Motor will launch this new product on the market, and according to the received information, the naming of this car will be done in the form of a public recall and campaign, but the evidence indicates that it has been commercialized since 1402.