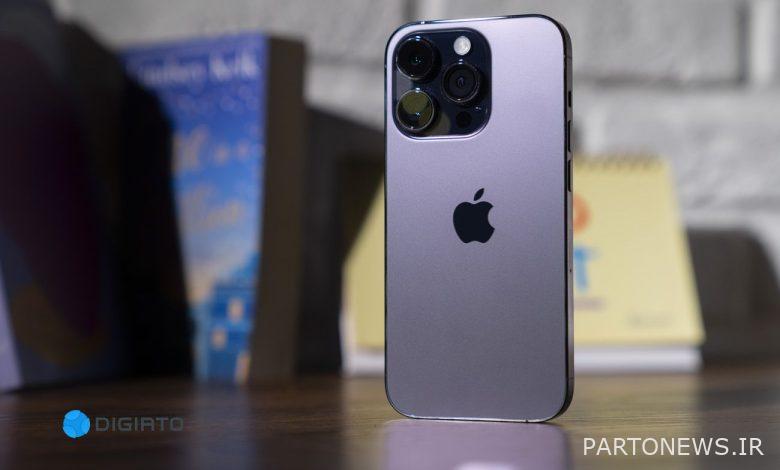 The spokesperson of the Ministry of Security promised that iPhone 14s that entered the country as passengers will be registered soon. Qalibaf also announced that no American phones were imported in mass and commercial form.
Almost three months have passed since the introduction of new iPhone models, but these phones have not yet officially entered the country. Also, people who have imported iPhone 14 as passengers have faced problems after a month has passed since the opportunity to register their phone.
Now, "Omid Qalibaf", the spokesperson of the Ministry of Security, announced that the method and process of the iPhone 14 registry will be announced soon.
Emphasizing that during this period, no American phones have entered the country on a mass and commercial basis, he said: "Given that these phones are also being imported into the country as passengers, we have thought of a specific and limited solution for that and we are taking care of it."
During this period, various predictions were made by the Mobile Importers Association to solve the iPhone 14 phone registry problem. The spokesperson of this association told Digiato about the latest status of the iPhone 14 registry in mid-October that the ID of these phones has not yet been defined in the system. An issue that has made it impossible to even register new iPhone models that are imported as passengers. Even at the end of last month, the spokesperson of the Mobile Importers Association said that the iPhone 14 registry problem will probably be solved in the first week of December.
It seems that these words of the spokesperson of the Ministry of Security about the non-commercial import are a confirmation of the ban on mass and commercial iPhone imports, at least for the current time. An issue that is not in the interest of the consumer and probably causes the lack of this phone in the market and may increase its price. However, we have to wait and see what decisions are made in order to keep the peace of the mobile market.
It should be noted that in May of this year, a report was published by Khabar network, in which the members of the 90th Parliament Commission announced the attempt to ban the import of American phones to the country. "Ali Khazarian", the spokesperson of the 90th Commission, stated in this report that according to the promise they received from the minister, the import of iPhones will be stopped until the end of September 1401.