The teacher and guide of adventure tourism called Iran an attractive, talented and young land for "adventure tourism" and said: "In this kind of tourism, which is a world of new and different experiences, we are still at the beginning of the road."
According to the correspondent of the cultural group, adventure tourism is a very broad concept and has different levels and degrees; From jumping in a winged suit from a height (Wingsuit) and skiing on uncut snow to drinking tea by the fire in the desert is considered as adventure tourism and has its own definitions. There has been a lot of research in this field and there are different definitions. Some emphasize its dangerousness and some its remoteness, but as defined by the World Association of Adventure Tourism (ATTA), "adventure tourism is an accepted form of tourism, including exploration or travel at risk (and possibly risk). "It is real and requires special skills and physical activity."
Adventure tourism is any type of tourism that includes two of the three items of physical activity, cultural exchange or interaction, and dealing with nature. This definition emphasizes that in adventure tourism, a person goes to the heart of nature to explore, while accepting the existence of risk and the possibility of danger, and undoubtedly when participating in adventure activities, he must be physically prepared and sufficiently skilled for that activity. .
Adventure tourism is divided into two categories based on the level of risk: Soft (Hard) and Hard (Hard). In soft adventure tourism (Soft Adventure) the level of risk is low and anyone can participate in it and all interested people can participate in this type. Participate in tourism; But Hard Adventure tourism is a specialized and professional activity that requires skills and equipment, lasts longer in nature, and is usually done in a remote environment and only professionals can participate in it.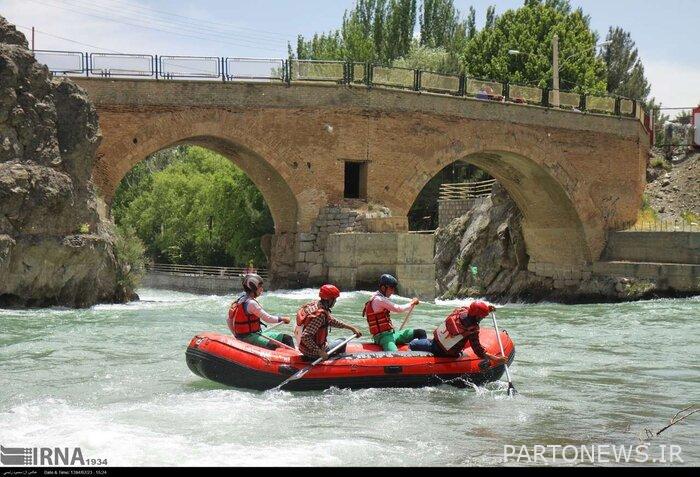 In "adventure tourism" we are still at the beginning of the road
In an interview with IRNA cultural correspondent, Kianoosh Mehrabi said about the necessities of adventure tourism in nature: "Iran's amazing natural diversity has made it possible to plan and implement various branches of adventure tourism in Iran." Some countries do not have much natural diversity, for example, they only have forest or mountainous or desert areas, sea, etc., but the nature of Iran is very diverse, and this has created the diversity and breadth of adventure and nature-oriented activities.
The teacher and adventure tourism guide added: "Although the cultural attractions of Iran are very rich and attractive, but we also have more diverse and extensive natural attractions; However, we are at the beginning of adventure tourism and we are new, even in many branches, we are not yet familiar with the alphabet.
Many countries have developed and have a long history of adventure tourism; European and American tourists (more developed countries) have been traveling to different parts of the world for many years. Rafting on rafting rivers was started by Europeans about 50 years ago in the United States and about 40 years ago in Nepal and India.
A member of the board of directors of the International Rafting Federation stated: Adventure tourism is an international category with its own characteristics and standards in which legalism is very decisive. For this reason, adventure tourism is very developed in European countries and the rate of accidents in them is much lower than in Asian and African countries.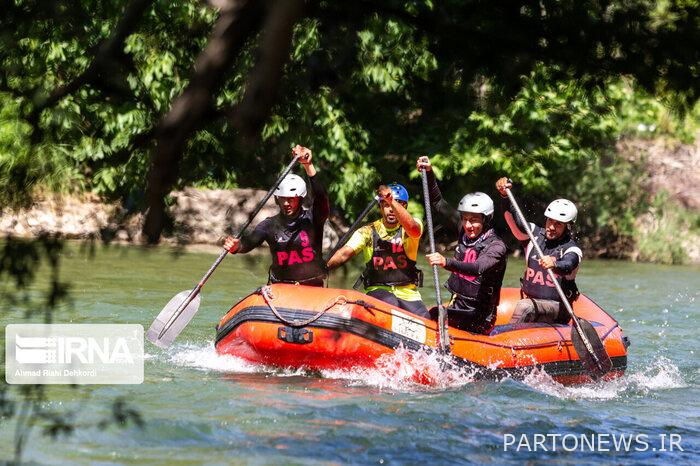 Mehrabi pointed out: "With this capacity and diversity of nature, Iran is a young land of adventure tourism (Young Land of Adventure Travel), a very attractive and talented land for this tourism, but it is young and has a lot of work to do to reach the desired point for foreign professional tourists."
He added: "Iran is so attractive for tourists that now, despite the epidemic of Corona, a large number of foreign adventurous tourists came to Iran through various methods, such as obtaining a health tourism visa. And they have not been intelligently absorbed, but have entered our land based on their own research and personal interest.
The Chairman of the Committee for Sustainable Development of the International Rafting Federation stated: "The travel of professional boats, skiers and mountaineers in Iran has been the result of their own research, or they have become interested in traveling to Iran through other professional tourists. These people usually want a different trip or Record a record in Iran in his name.
We have done very poorly in attracting adventure tourists, better to say we have not done anything, in marketing only the historical cultural tourist attractions of Iran have been advertised and introduced, we have not done anything to introduce the adventurous tourist attractions, even introduce the natural tourist attractions to the world tourists. Has not been. Only sometimes in the exhibition maybe one or two companies have done things that should be broader and more targeted.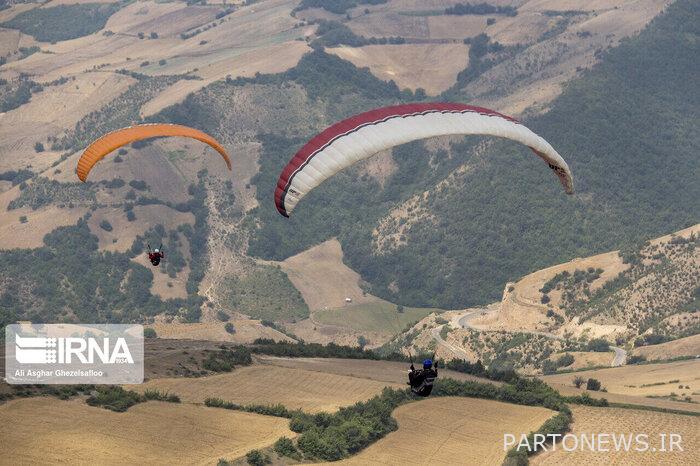 Investing in nature tourism and adventure tourism
Mehrabi said that the result of several years of research by the World Tourism Organization (UNWTO) in the field of adventure tourism is that the most important source for adventure tourists to choose a destination is the Internet; Tourism advertisements should be such that when Internet search engines search for Iran, images of Iran's nature will be displayed first. .
"Investment should be made in the marketing and advertising of adventure tourism. Many tourists still do not know our geographical location, climatic diversity and natural potential," said the head of the International Committee for Sustainable Development of the International Boating Federation.
Iran's cultural attractions are of interest to many foreign tourists and they know it well and are interested in coming to Iran because most foreign tourists travel to Egypt, Greece, Italy and visit Iran or Persia. There are stories, one end of which is Iran; Ancient Iran has always been influenced by these civilizations and tourists are interested in seeing this historical, ancient and cultural land.
Mehrabi said: "There is no such propaganda about cultural, historical and ancient attractions about Iran's natural attractions, and a tourist who boats on a river in Brazil does not know that there is a deep and roaring river in Iran. Iran's natural attractions may be more than cultural attractions." And attract tourists.
The adventure tour guide added: "Visiting a historical monument once or twice may be enough for a tourist, unless he is a researcher or a new discovery has been made about that monument." But for example, in the case of Damavand ascent, for many climbers, the first ascent is the beginning of the journey and they may climb Damavand many times from different fronts.
Adventure tourism is a world of new and different experiences
Mehrabi considered motivation as one of the important features of adventure tourism and said: "I have traveled to 60 countries of the world, I have visited many countries many times." For example, I have traveled to India 23 times and experienced more than 30 trips on the Alakanda and Ganges rivers in northern India, but I am still very interested in sailing on these rivers again and experiencing exciting new adventurous journeys.
A member of the board of directors of the International Boating Federation in the roaring rivers stated: In our country, I had more than 200 trips on the Haraz River, but no two trips on this river were the same; He was a tourist who came to Haraz every week and said, "Boating in Haraz is the only pastime I am used to and I love, it is a new and different experience every time."
The adventure tourism guide added: "Nature tourism and adventure tourism are different from cultural and historical tourism. A person who learns to ski goes to the Disney track not only once, but almost every week, and each time he has a strange and wonderful feeling." Repetition and new experience is one of the features of adventure tourism, but this type of tourism is very abandoned.
Source: IRNA