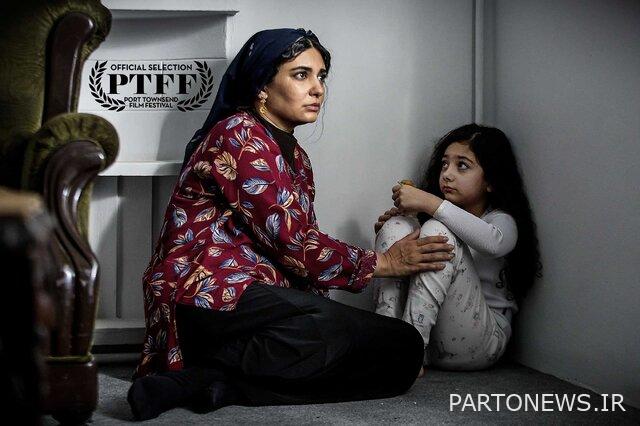 The short film "Sampo" entered the 24th "Port Townsend" World Film Festival in America.
Charso Press: "Sampo" directed by Marzieh Riahi, produced by Hossein Kakavand and written by Marjan Riahi is competing on behalf of Iran in the festival.
This festival is said to be a place to support the world's independent filmmakers and to create a connection between filmmakers and film lovers. Every year, the festival gathers some of the best producers, directors, critics, screenwriters and experts of the cinema industry, and from this point of view, it is known as the "Sundance by the Sea" festival.
The actors of "Sampo" are: Director: Marzieh Riahi, Producer: Hossein Kakavand, Actors: Linda Kiani, Maryam Bobani, Hilda Kordbcheh and Hanan Azizi, Writer: Marjan Riahi, Director of Photography: Massoud Amini-Tirani, Director of Sound Recording: Saman Shahamat, Editing: Hani Salmani, set designer: Faizeh Mohammadi, costume designer: Leila Taheri, assistant director and planner: Saeed Ahanj, production manager: Homan Mahmoudi, make-up: Hanieh Alvand, stage secretary: Shida Shabani, stage photographer: Mahsa Abbasi, light and color correction : Saman Magdofaei, special effects: Alireza Qadri Aghadam, design and sound: Saman Shahamat, sound operator: Jaber Ansarian, behind the scenes cameraman: Mostafa Emami, poster photographer: Fattah Zhi Nouri, poster designer: Alireza Rabi Moghadam, logo designer: Alireza Qadri Aghadam, Cinematography team: Mehdi Hosseini, Ehsan Naderi, Hossein Babakhani, Ali Fathi, coordinator: Abbas Samai, Amirhossein Baghdadi, deputy producer: Mahmoud Samai, deputy production manager: Hamid Muradkhani, procurement manager: Farhad Gholamzadeh, stage assistants: Amirhossein Mohammadyari, Aida Charkhian, Armita Faraj Elahi, sound assistant: Hossein Daghlani, second assistant director: Mobina Bankar, English translation for subtitles: Bona Khas, technical equipment: Reza Hamasi – Epic, logistics: Mojtabi Khosh Afkar, food preparation: Bahar Restaurant – Ebrahim Khanjani, services : Omid Jamshidi, Transportation: Alireza Nistani Nayini, Abolfazl Nazarek, Arash Ahmadnejad, Bahram Khosravi, Samad Asdalahi Sis, Ebrahim Parsanejad, produced by Kako Film.
The 24th "Port Townsend" International Film Festival will be held from September 21 to 25 (September 30 to October 3) in the state of Washington, USA.