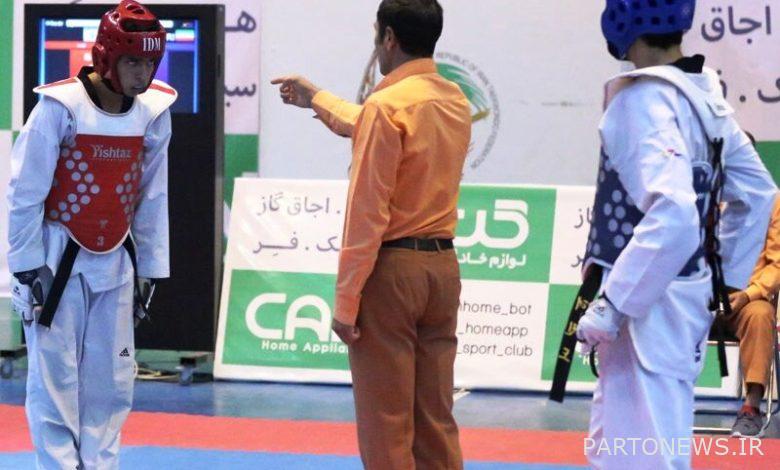 According to IRNA, the Iranian national taekwondo team will leave for the southern Korean city of Chancheon tomorrow, Monday, to participate in the 25th Asian Championships and the 7th edition of the Ancient Continental Pumice Championships. 229 taekwondo fighters from Kyurogi and 157 taekwondo fighters from Pumseh from 34 countries will compete in this period.
In the Kyurogi (struggle) section, Mehdi Haji Mosaei, Farzan Ashourzadeh, Mirhashem Hosseini, Daniel Bozorgi, Amir Mohammad Bakhshi, Alireza Nadalian, Mobina Nematzadeh, Nahid Kiani, Nastaran Valizadeh, Zahra Sheidaei, Zahra Pourasmaili and Akram Khundi form the national team. .
Mohammad Hossein Yazdani, the representative of our country weighing less than 80 kg, lost his participation in the Asian Championship due to being a soldier and the problems of leaving the country, and was replaced by Amir Mohammad Bakhshi. Part of the period before the Asian Championships hosted by Lebanon had won a silver medal.
Minoo Madah (head coach), Neda Zare and Mehrooz Saei (coaches) will accompany the women's national team, and in the men's section, Bijan Moghanloo (head coach), Majid Aflaki and Masoud Hajizavareh (coaches) will accompany the national team.
Ali Nadali Najafabadi, Morteza Zandedel, Nader Khodamradi, Amirreza Mehraban, Ali Sohrabi, Yasin Zandi, Hossein Beheshti, Akbar Forouzan, Marjan Salhshouri, Mahsa Sadeghi, Marjan Taji, Seyed Mina Hashemi, Yasman Limouchi and Atosa Farahmand Parseh And women make up Iran.
Ahmad Akhlaghi as the head coach and Seyed Hossein Musa Nia Zare as the coach of the national Pumseh men's team, and in the women's section, the national team is led by Fatemeh Asadpour and Akram Mehdipour as the coach assists her.
The 25th edition of the Asian Championships will be held from Friday the 3rd to the 6th of July and the 7th edition of the Asian Pumice Championships will be held on the 2nd Thursday of July.