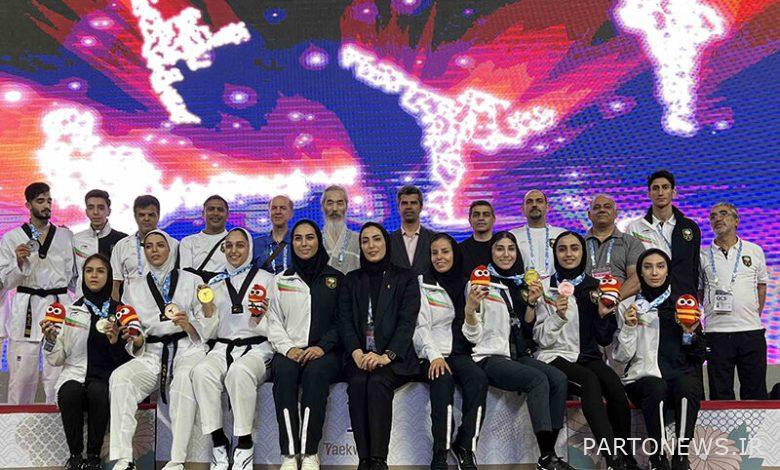 According to IRNA; The 25th edition of the Asian Taekwondo Championships ended today (Monday) with heavyweight fighters in the South Korean city of Chancheon. The competition started with the participation of 299 Taekwondo fighters from 34 countries on Friday, July 23rd.
At the end of these competitions, the Iranian women's team, led by "Mino Madah" and a brilliant performance, won the championship for the first time. Our team won 3 gold medals, 2 silver medals, 1 bronze medal and 500 points on the Asian championship platform.
Nahid Kiani, Akram Khodabandeh and Zahra Pourasmail were the gold medalists of the women's team. Mobina Nematzadeh, Nastaran Valizadeh, Mirhashem Hosseini, Mehdi Haj Mosaei and Alireza Nadalian won silver medals, while Daniel Bozorgi and Zahra Sheidaei won bronze medals.
China finished runners-up with two gold, two silver, one bronze and 379 points. South Korea finished second and fourth with two gold, one silver, one bronze and 347 points, respectively, and Jordan with one gold, one bronze and 127 points, respectively.
In the men's section, the students of "Bijan Moghanloo" ‌ with poor performance and far from expectations with three silver and one bronze medal are in the fifth place to lose the Asian platform after 20 years.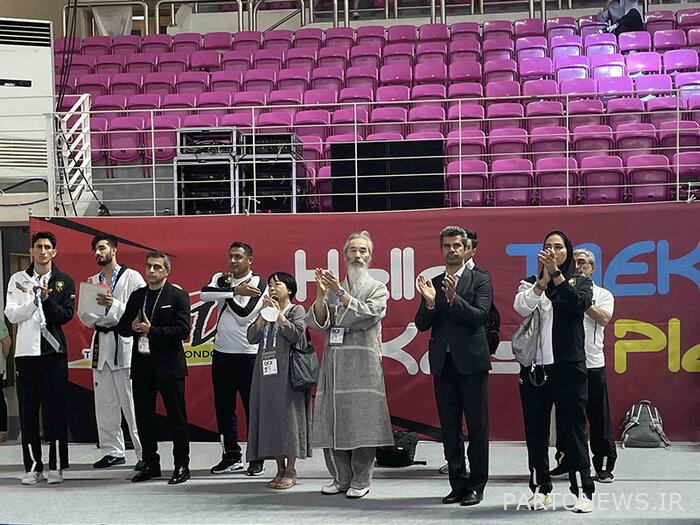 Uzbekistan won four gold medals, South Korea finished third with three gold and two bronze medals, China finished third with one gold, one silver and one bronze medal, and Jordan finished fourth with four silver medals. And a bronze medal was ranked higher than Iran.
In total, the final ranking of men and women of our national team won the third title with 3 gold, 5 silver and 2 bronze medals. South Korea won 5 gold, 1 silver and 4 bronze medals, followed by Uzbekistan with 4 gold, 1 silver and 2 bronze medals. The Chinese teams came fourth and fifth with 3 gold, 3 silver, 2 bronze and Jordan with 1 gold, 4 silver and 1 bronze.