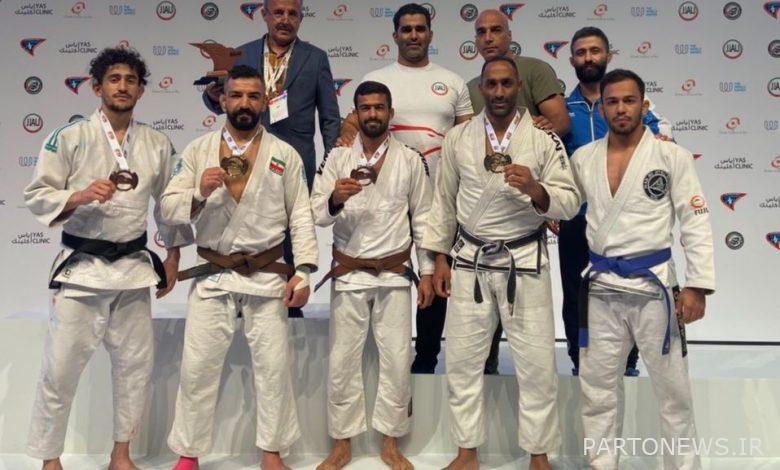 According to IRNA, the fifth round of the Asian Jujitsu Championship was held in Abu Dhabi, UAE, and in the end, our national team stood on the third platform of the ancient continent.
More than 20 teams from Asia took part in the competition, with athletes competing in Brazilian jujitsu, fight and contact jujitsu styles.
In these fights, Habib Ranjbar won the gold medal in the weight of 94 kg and Ali Akbarpour in the weight of 85 kg won the championship.
Mehran Sattar and Rehan Mousavi also won bronze medals in the weight of 62 kg.
Simultaneously with the Asian Championships, the World Kata Competition was held virtually, during which Hamid and Reza Josraei from Mazandaran Province, Akbar and Taghi Salimi from Zanjan, and Behrouz and Rasoul Rostami won gold medals.
In the classical competitions, Sara Shafaq and Niloufar Saffarian from Khorasan Razavi Province won silver medals.
In the men's section, Mohammad Afsari Jadidi and Jahanian seekers from Mazandaran province won bronze medals.
.