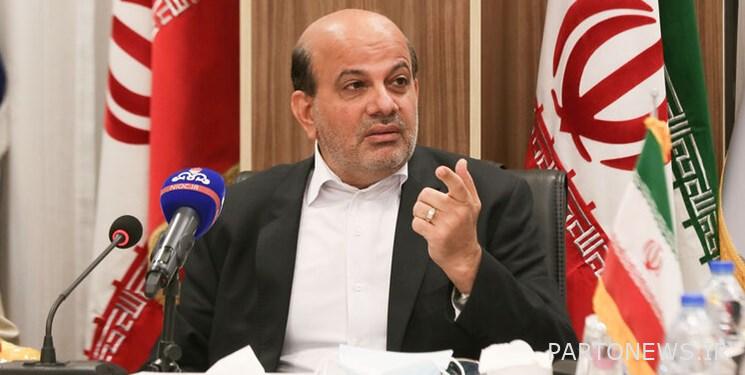 According to Fars News Agency and quoting the public relations of the Ministry of Oil, Mohsen Khojasteh Mehr today (Wednesday, July 1) at the meeting of the Joint Working Group on Iran-Iraq Oil Cooperation, stating that all our efforts have been in various fields of oil, gas and development of relations "It is time for Iran and Iraq to take practical steps to cooperate in the field of oil and gas activities and the scientific, technological and educational sectors," he said.
He pointed out that Iran and Iraq have a high capacity in the region and the world, and are two influential and competent countries in the Organization of Petroleum Exporting Countries (OPEC) that must work diligently to ensure energy security in the region. Sustainable energy security requires cooperation in various production and scientific sectors.
Recalling that Iran ranked first in the world in terms of total oil and gas reserves, the Deputy Minister added: "The Islamic Republic has 400 oil and gas reservoirs, some of which are located on the border between Iran and Iraq."
Khojasteh Mehr stated that the current capacity of Iran's oil production is about 4 million barrels per day and gas is 1 billion cubic meters per day and continued: to increase the crude oil production capacity to about 6 million barrels per day in the next eight years to invest $ 90 billion and An investment of $ 70 billion is needed to increase gas production capacity to 1.5 billion cubic meters.
"We want some of this investment to be achieved through joint cooperation with Iraq," he said. "Today is a great opportunity to work together in exploration, extraction and production. We have in common with Iraq.
The CEO of the National Iranian Oil Company pointed to Iran's ability in the field of technical and engineering services and said that we are ready to cooperate with Iraq in various fields of geology, studies of oil and gas reservoirs, seismography and exploratory drilling, adding: Iran about 140 It has offshore and onshore drilling rigs.
Khojasteh Mehr mentioned another area of ​​cooperation between Iran and Iraq in the field of education and technology transfer and said: "University of Petroleum Industry is ready to provide scholarships to Iraqi students."
End of message / T126
Suggest this for the front page