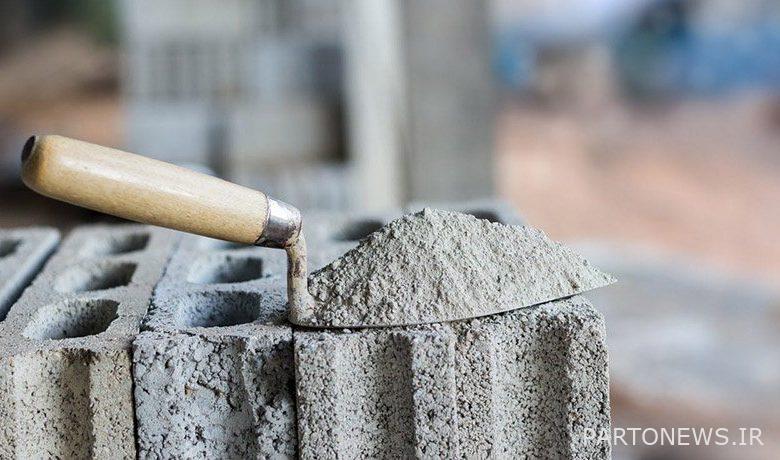 According to Tejarat News, it has been a few months since cement entered the commodity exchange and is traded in this commodity market. The entry of cement into the commodity exchange brought the price of this product to balance and did not allow the price to be ordered in this industry.
Capital market analyst Mehdi Rasouli said in a conversation with Tejarat News: Cement industry is a strategic industry for economic development, the growth of its consumption is associated with the economic growth of societies. So that it is considered as one of the important elements in providing the economic infrastructure of countries.
He continued: The country's cement production capacity is 88 million tons and its average production in the last 5 years has been 60 million tons. The reduction of the construction budget and export restrictions have caused production below capacity. Also, the market value of listed and over-the-counter companies is about 61 thousand billion tomans, which is about 0.85% of the market value.
Cement price growth in commodity exchange
This capital market analyst stated: The most influential event in the cement industry is the acceptance of cement goods in the commodity exchange since June 1400 and the trading of a significant part of the cement produced by companies in the commodity exchange with the supply and demand mechanism. Due to this issue, the prescriptive nature of the rates that has plagued the cement industry in recent years will be reduced to some extent, but not completely resolved. Also, in recent months, good growths in cement rates have been observed in the commodity exchange, which indicates this issue.
This capital market expert stated: One of the problems of the cement industry is the increase in the price of energy carriers and energy restrictions, which can be deduced from its effects in recent commodity exchange transactions. Also, the increase in cement sales rates covers the said risks to some extent.
Fintech investment consultant analyst stated: Profitability reduction in these companies is not conceivable due to the growth potential of product rates. Also, from the point of view of the market, the retrospective p/e ratio, this industry is the same as the market in the limit of 8.5. Expecting the growth of product rates, the future p/e ratio of some companies in this industry is between 4 and 5, which seems reasonable for investment.
Read the latest capital market news on Tejarat News Stock Exchange page.