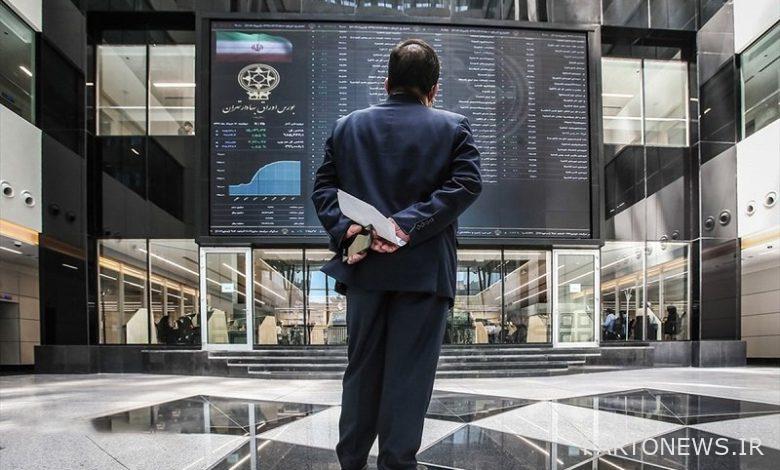 According to Tejarat News, after the fall of 7,000 units of yesterday's trading index, the stock exchange today experienced an increase of 2,585 units and finally reached the level of 1,550,000 units.
Increase in the total stock market index
Based on data Stock Exchange and Securities CompanyToday, the total homogeneous index grew by 0.77% and reached the range of 405,517 units.
Traders made 513,507 trades worth 51,290 billion tomans on this day.
Today, the symbols of Fars, Topico, Foolad, Rampana, Famli, and Ma'dan, Zob and Kachad had the most positive impact on the overall stock index. Also, the symbols of Wamid, Parsan, Vaghdir, Webmelt and Shebandar had the most negative impact on the overall stock index.
The OTC index grew
On Monday, the OTC index increased by 81 units and reached the range of 20,827 units. The number of OTC trades was 284,704.
Today, the symbols of Vespehr, Damavand, Semga, Shagoya, Begilan, Fazr and Bampana had the most positive effect and the symbols of Aria, Zagros, Basama and Saba also had the most positive effect on the OTC index.
The symbols of Fazr, Arya, Kerman, Tajli, Qachar, Zagros and Fajhan were also called the most over-the-counter symbols.
The last price of 193 symbols increased by at least 3% compared to the previous day's price, and 26 symbols were accompanied by a decrease of more than 3%.
The total value of stock exchange and OTC transactions reached a total of about five thousand and 175 billion tomans.
Read the latest stock market news on the Trade News page.