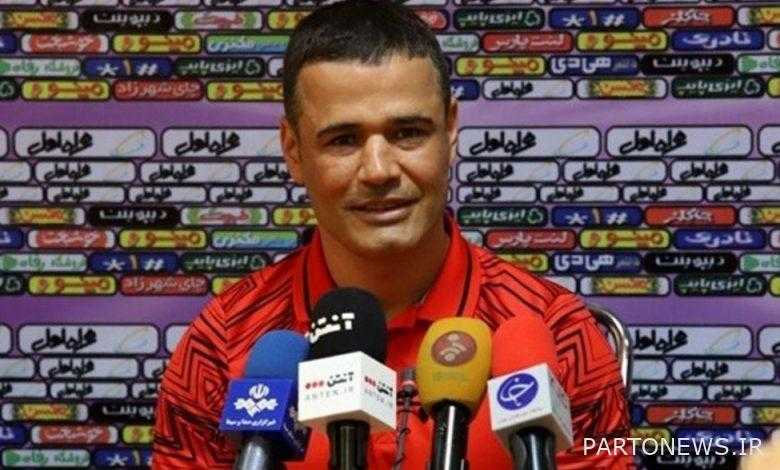 Mizan News Agency – سید داود سیدعباسی, The head coach of Padideh football team in a press conference before the match Sepahan He had a statement, the excerpt of which you can read below:
* We have a game with a good Sepahan team that needs no definition. Sepahan is one of the teams with the structure of our country and in recent years has had a good performance in terms of management and results.
* Our tomorrow's opponent is one of the most watched and proud teams of our country. We are aware of their quality and we try to be a worthy representative for Khorasan football against this team and play a good game against Sepahan.
* We are absent as much as your heart desires. We do not have Mohammad Reza Fallahian, Sadegh Sadeghi, Abolfazl Akasheh, Mohsen Rabiekhah, Saeed Jalaliarad and Milad Farahani.
* Conflict between two team players? In the age of communication, you can not hide, and this is what happened in our team. It happens in every family and it was a verbal conflict. The next day, I announced my opinion to the club and a decision was made.
* This happened after Peykan's game in the locker room and the issue was not related to the training and was not as intense as it was said. It can not be hidden, because now we have cyberspace and the age of the media, however, the interesting thing is that such an issue was raised five days later.
* For the first time we got lucky. We do not get lucky in games, but in this story we got lucky that the news did not open and this issue was raised before the game today and we are happy about this.
* First of all, it happens in every family and it was my own time playing in different teams, but it should not happen and we were surprised. It would have been better if this news had not come out before Sepahan's game, although our focus is on our work and technical issues. With the focus and balance of our team, we will try to play a good game tomorrow.
* The result of the disciplinary meeting of Saeed Jalali and Milad Farahani? We have not reached a definite result yet. I was present at that meeting and I expressed my opinion to the club.
* I have witnessed the growth of Babak Salamat in this team. The chance he had was that there were great goalkeepers and coaches in this team, including Mehdi Rahmati, Ashkan Namdari and Sirus Sangchouli. He has received good training and his performance is different from the last two years from earth to sky.
* I think he has a bright future and of course he needs self-confidence. After all, everything has to start from a point. I myself witnessed the first game of mercy. Tomorrow is Babak Salamat's turn and I hope he has a good day. The club has invested in him and this player must now respond to this investment. We trust the youth of the team and I hope tomorrow will be a good day for Babak and our team.
* I am under the supervision of the club and its macro policies. I just ask for the equipment I need for training and the logistics I want. I used to find Mashhad suitable, but we still did not have any problems and we did the exercises. I have no justification and in Tehran I have everything I want.
* Padideh was able to enter the Asian Champions League for the first time in the history of Khorasan football. No one can claim to have done just that. I was in that team myself and I saw the situation. Unless there is cooperation and coordination, many problems will not be solved easily, and the older the problems, the worse the situation.
* I hope there will be an interaction that the phenomenon will end well. This team represents the province. If this place was permanent, it would not reach me. I have good friends in Mashhad and I am under the supervision of the club and I work willingly. The team's training will continue until the match against Persepolis in Mashhad.
End of message /
.