International
Iran
Famous Iraqi expert: Martyr Soleimani attracted me and did not let me deviate + film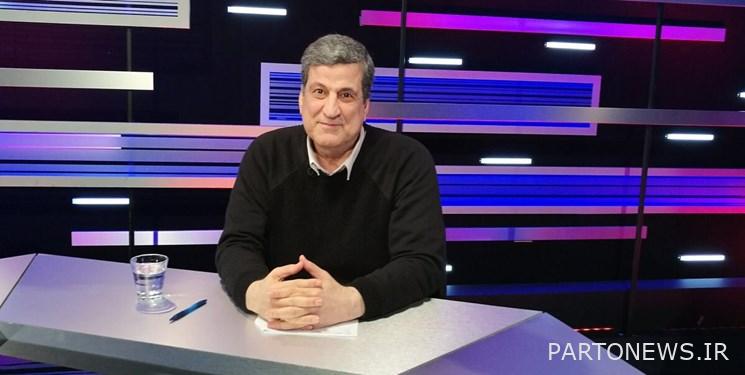 In an interview with the representative office of the Nujab movement, Najah Muhammad Ali, a prominent Iraqi expert, recounted his unspoken words from his exchange with Martyr Haj Qassem Soleimani, which took place during his time working for the Saudi Al-Arabiya network. "I owe my religion and good fortune to this martyred commander."
He said that he had met Martyr Soleimani during Operation Karbala V and had become more and more acquainted with him during the Great Crossing Battle, which was Operation Faw, so he had known Martyr Soleimani for a long time.
Najah Mohammad Ali added: "I knew him well. until; Of course, if you are satisfied with the publication of this issue, when I was working for Al-Arabiya. "At the beginning of my career on Al-Arabiya, the martyred commander complained to me about the way the news was covered and sent me a message saying, 'Are you seeking revenge for your previous detention in Iran?'
"I replied to him, 'This is not the case with God,'" the Iraqi expert continued. I're just pursuing my career, nothing more. I have news and I feel I have to publish it. "After that, he wrote that let the situation remain the same."
Najah Mohammad Ali said: "Look, I owe my religion here and my end, if I have a good end, to Haj Qasim Soleimani. Let me be clear. Imagine if he had left me and I was walking this way and that, maybe a small slip. [کار را تمام می کرد]. One who walks in a direction other than guiding is like one who walks in the furnace. The speed of movement for such a person will only follow the distance from the path. I could have deviated. He also told me to continue my activities and publish the news as you see fit, and I will send you the news from my own sources, and I said very well. no problem."
Najah Mohammad Ali said in the end that after that, his relations with Martyr Qassem Soleimani were strengthened and sometimes Martyr Hamid Taghavi did this and sent him some news.
End of message /
Suggest this for the front page
.