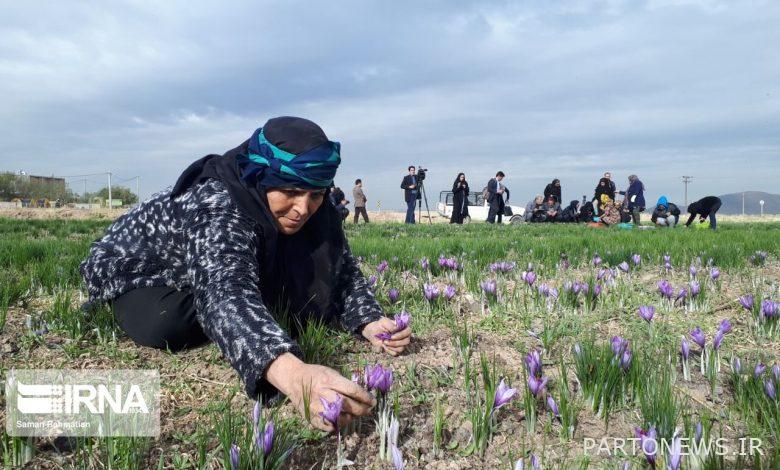 According to IRNA; For rural entrepreneurs and empowered women, men and women do not make sense, the goal is valuable, and any difficult path must be paved to become independent. In order to empower more and more women in Kermanshah, it is necessary to change the culture of society's attitude towards this group as a capable person, and it should not be made more difficult for entrepreneurs by underestimating or neglecting this challenging path.
In Kermanshah Rural Cooperative Company, there are seven active women rural cooperative companies and various activities are carried out in these companies. In these companies in the province, various activities such as weaving, mushroom cultivation, saffron cultivation, peanut, women's restaurant and cultivation and packaging of medicinal plants, etc. are performed by rural women.
In recent years, a significant share of the province's agricultural lands have been fertilized by Kermanshahi women and it has reached prosperity and fruitfulness. Saffron cultivation is one of the most important fields of employment for women in the villages of the province.
"Chenour Mohammadi", from Ravansar city, living in Jorabad village, has a bachelor's degree in agriculture and has been working in the field of agriculture for 12 years.
He, who has been covered by news reports on various occasions for many years and has been introduced as an exemplary entrepreneur and young man of the province and city, still does not consider himself an entrepreneur and believes that he is an apprentice in the presence of entrepreneurs.
Chenour, who works for Diar Zagros Ravansar Company, told IRNA: "With the loan we received from the Imam Khomeini Relief Committee in 1996, together with one of the professors of Razi University named Professor Karimi, in the field of saffron cultivation." We started working, not to mention I entered this field in 1991, but I did not have enough experience, and since 1996, I have gained many experiences by doing professional work and we were able to cultivate saffron on a large scale, so that the cultivation area is half a hectare. It was expanded to three hectares.
I have fallen a lot in the way of entrepreneurship
Mohammadi reminded, in this regard, my sisters and mother are also active in this job creation and we have succeeded in indirect employment for 100 people per hectare, cleaning and collecting saffron requires a lot of manpower and this job creation for many women Abusive or unsupervised.
"Undoubtedly, the rural cooperative company is influential in this work," he said. "On the other hand, our main work flourished from the unity in the family, and most importantly, thanks to God, we are present. Let's face it, we have fallen a lot during these years, but we fought and endured for the sake of the goal.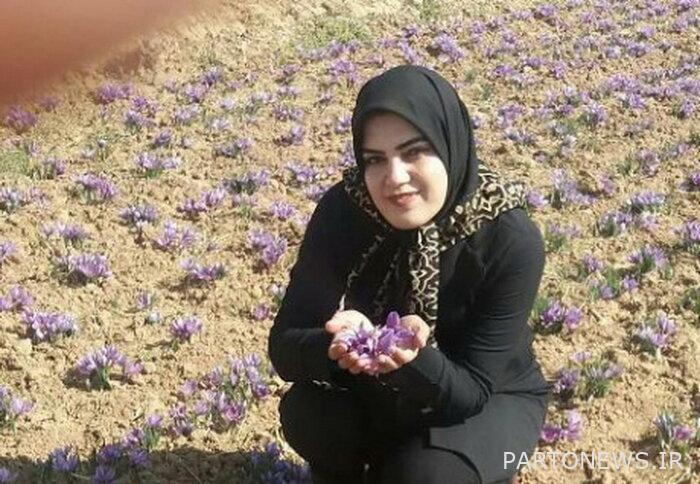 The influx of non-native farmers has increased land rents
"We are still at the beginning of the road and need support. Now the situation has become more difficult and land rents have risen sharply with the arrival of non-native farmers in our area, and people like us who do not have agricultural land are losing their jobs," he said. Or they are forced to migrate to other cities or provinces.
According to Mohammadi, our main occupation is agriculture and our main income is provided in this way. We can not easily think of another profession or migrate from the countryside to the city because it has many difficulties.
He added, "Some government centers have land, but I do not know why they do not provide it to me and people like me so that we can teach others."
The difference in possibilities is still huge
The entrepreneur stressed that rural women in all areas, despite the lack or even lack of facilities, have proven to be capable, and although the facilities are much better than in the past, there are still many differences with the city.
Mohammadi stressed that the lack of facilities has not caused rural women to give up work and effort, and the more difficult the situation, the better the resilient people will cope and work to change the working conditions.
He continued by emphasizing that my family and especially my late father have always supported me to achieve this success: "Wanting is being able. There is no difference between men and women and achieving the goal is possible with effort."
He said: "We ask the authorities to support production, many organs such as radio and television, science and technology park, agricultural jihad of the province and city, the governorate and the governor's office help us, but we want to continue in this assistance."
According to him, we want more help in providing agricultural lands so that we can set up a saffron processing and packaging workshop, in which case five more people will be directly employed. The quality of saffron in the province has proven to be higher. It has provinces such as Khorasan.
Mohammadi emphasized, we ask the Chamber of Commerce for support in the export discussion. In addition, we need every department to help as much as possible so that we can continue this profession. It can support us so that we can introduce more products and be seen better.
Corona has had a negative impact on our business
Khadijeh Mohammadi, a resident of Shahini village in the central part of Kermanshah, is another exemplary provincial entrepreneur who participated in entrepreneurship courses held in 1989 by the General Directorate of Agricultural Jihad.
During these periods, with the guidance of Professor Nour Mohammadi, he realized that the main origin of saffron was in Kermanshah, which was interesting to him and caused him to pursue this issue.
He, who is the CEO of Kambaden Company, stated in an interview with IRNA: "In 1990, I brought saffron onions from Mashhad to Kermanshah. At first, I cultivated saffron in a thousand meters on a trial basis, and after obtaining good results, I trained and set up a women's micro-fund in the village of Shahini, which led to the creation of a cooperative.
Mohammadi stated: The analysis and color strength of our product reached 285 and during these 10 years, our farm has become a training workshop for rural women.
"I am always in touch with the top entrepreneurs in the country and I try to update the training," he said.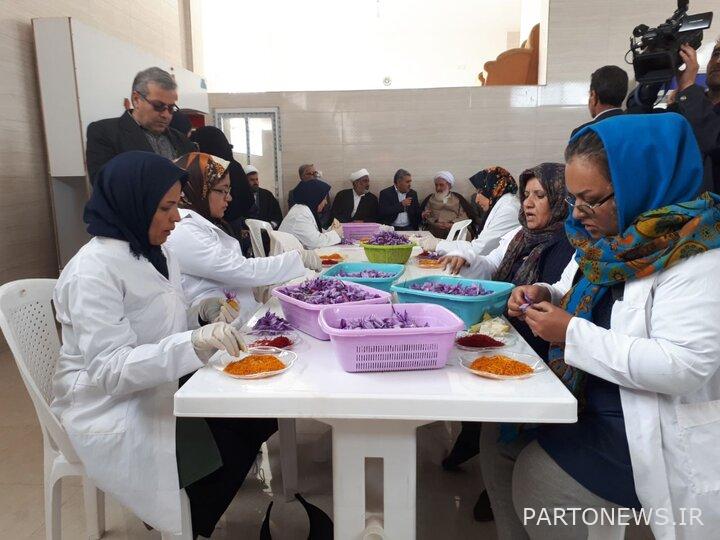 The efforts of entrepreneurs should not be ignored
The CEO of Kambaden Company, which has registered the "Granaz" brand and has also acquired Sib Salamat, continued: "I have been refusing to appreciate or accept the plaque of appreciation for 2 years because there is no support when I go to the farthest villages for education." And I go through hard times, but the efforts of this work are related to other organs, and my work is ignored, and this behavior of supporting the entrepreneur cannot be called.
"We do not need a plaque of appreciation, but we want support in the export and business development sector. There are many entrepreneurs who throw themselves into water and fire without expecting it," said the country's exemplary entrepreneur.
Emphasizing that the door of my house is open to everyone, he emphasized that the way should be paved for the activity of an entrepreneur. The activities of rural cooperatives are good, but there should be support so that numerous domestic and foreign exhibitions are held and exports are for us.
Harvesting 30 kg of saffron
In the end, the director of Kermanshah Rural Cooperative told IRNA: "Last year, two rural women cooperatives in Kermanshah province succeeded in harvesting 30 kg of saffron from their farms."
"Iraj Safaei" added: 2 rural women cooperatives, including Kambaden Kambanshan and Diar Gharb Ravansar, are specialized in the field of saffron planting and packaging.
He stated: These two companies pack saffron produced from their farms with their brand after harvest and enter the market.
Safaei pointed out that targeting the activities of rural women's cooperatives in order to increase production and greater productivity will be accompanied by the support of the Rural Cooperative Organization, and in this regard, cheap facilities will be provided to these organizations that need liquidity.
Rural cooperative support for productive activities
He added: "Women's rural cooperatives can have a wide range of activities in other sectors, such as keeping native poultry and livestock with a specific framework."
Saying that the activities of rural women cooperatives are not limited to activities in agriculture, animal husbandry and handicrafts, Safaei said: "Rural women in the form of cooperatives can offer a variety of economic activities and we also support these productive activities."
The official noted that in order to streamline inter-network exchanges of rural cooperatives and also to help rural women's cooperatives, the Women's Cooperatives Union was established last year.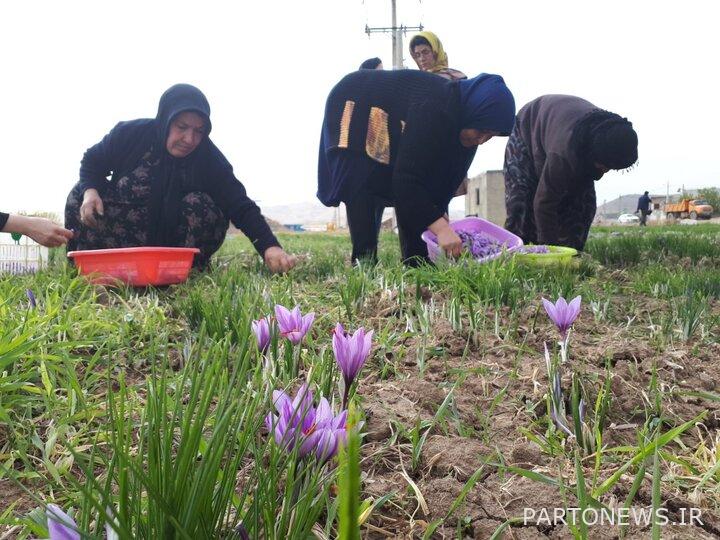 Out of the total population of the province, about 125,000 farmers are working in the agricultural sector.
Kermanshah, a vast province in western Iran with an area of ​​25,000 square kilometers, is one of the most important provinces in terms of agriculture and natural resources, so that 70% of the province's area is natural resources with more than 527,000 hectares of forests and 1,192,000 hectares of pastures. Composed.
Kermanshah province has a population of 2 million people living in 14 cities, 31 districts, 32 cities, 86 villages and 2,595 villages and 2.4% of the country's population live in this province, of which 75% in urban areas and 25%. Percent live in rural areas.
Report by Zohreh Karimzadeh
.