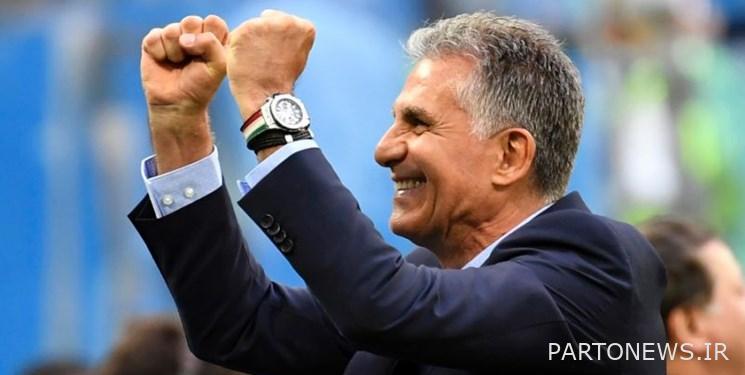 According to Fars news agency, the national football team of our country is going to go to Doha today to participate in the World Cup 2022 in Qatar.
Carlos Queiroz, the head coach of our country's national team, wrote on his Twitter a few moments ago by reposting the list of the national team: "All we do is to give the dream a chance" (quoted from John Lennon (English musician).
As professional players representing Iran's national team, as workers and creators of happiness and pride, all we do is commit to a great performance for our Iranian fans and supporters.
Forward to the future!
The national team of our country is going to face England in the first match of the 2022 World Cup next Monday at the Khalifa International Stadium.
end of message/
You can edit this article

Suggest this article for the first page