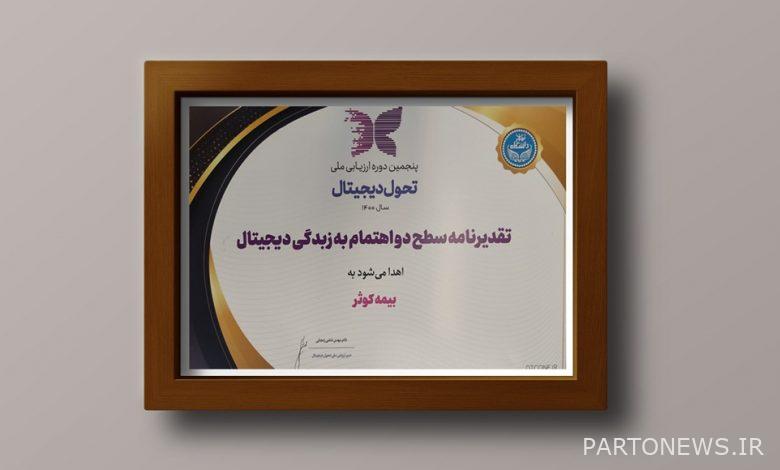 Laleh Karimi, Deputy Minister of Strategic Planning and Supervision of Kosar Insurance, said: "The international conference and the fifth period of digital transformation evaluation, as the largest event and gathering of the elites of the digital sector with the presence of companies and Large organizations were hosted by the University of Tehran.
Laleh Karimi, referring to the high level of the conference, said: "In this period, large companies and organizations of the country, including Infrastructure Communications, National Post Company, Mobarakeh Steel Company, Irancell, Hamrah Aval and Welfare Bank were present." Also, a large number of prominent insurance companies have invested in the plant to benefit from the experiences of academic experts and professionals in the field of digital transformation and to better understand their true position in this field.
He added: "In recent years, many organizations have tried to transform their business by relying on the diverse capabilities of new digital technologies, such as social computing, mobile computing, cloud computing and data analytics." While a significant portion of these organizations, such as banks, insurance companies, oil, gas and petrochemical companies, and municipalities, were not born digitally; But with the use of digital technologies, they seek to achieve higher levels of performance.
Deputy Minister of Strategic Planning and Supervision of Kosar Insurance considered the award of digital diligence as a valuable achievement for Kosar Insurance and pointed to the close cooperation and prominent role of the Deputy Minister of Technology and Infrastructure Development in developing and creating platforms for using transformational technologies in providing services. Insurance and moving towards digital insurance pointed out: Kosar Insurance Company has started its digital transformation with the approach of achieving higher levels of productivity, innovation and customer satisfaction, and in this direction, after evaluating the maturity level of its digital transformation by the The evaluation teams of the University of Tehran succeeded in receiving this award.
Laleh Karimi emphasized: Kosar Insurance Company is currently preparing a roadmap for its digital transformation in order to be more prepared for a creative role in the digital economy and to face the megatrend of digital transformation.