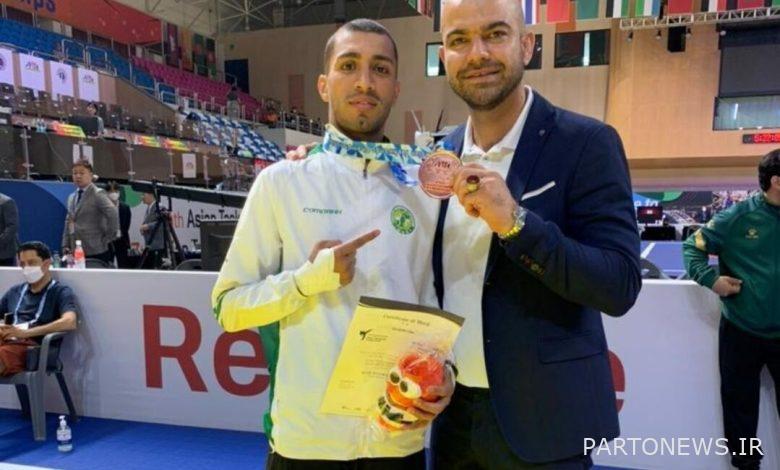 According to IRNA, the 25th round of the Asian Taekwondo Championships with the participation of 386 taekwondo fighters from 34 countries started today, Friday, and will continue for four days at the Huban Hall in Chancheon, South Korea.
According to the report, Shahzab Khan, the 54-kg representative of the Pakistani taekwondo team, won a bronze medal. This is the first medal in the history of Pakistan Taekwondo in the Asian Championships.
This team has been led by Yousef Karami for about 2 months.
The Iranian team also won a gold and two bronze medals on the first day of the fights.