International
Iran
Liz Terrace's insistence on holding aristocratic ceremonies with British taxpayers' money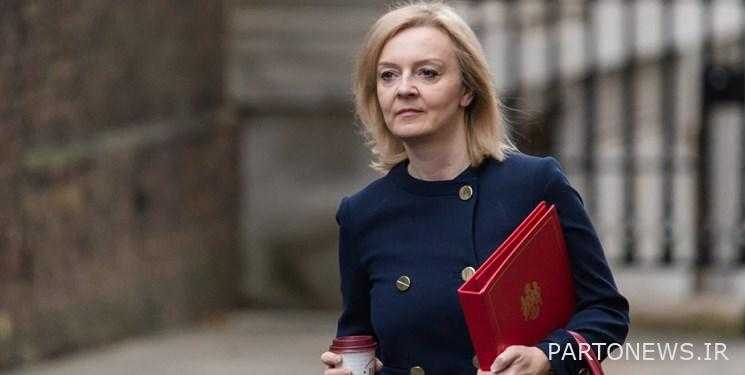 According to Fars News Agency's International Group, British media revealed on Monday that Foreign Minister Liz Terrace had insisted at a party ceremony that taxpayers' money be used to prepare a noble dinner in a luxurious restaurant.
According to Sputnik, Terrace, who was Britain's trade minister until September this year, held a private ceremony attended by conservative members of the House of Commons and a US trade representative.
According to an email received by the Sunday Times, at the ceremony, which took place on June 16, 1400, Liz Terrace insisted that the government's public funds be used to pay هزار 3,000 in dinner expenses. About one billion and two hundred million rials) to be used.
The e-mail states: "[تراس] Tomorrow for dinner, hosted by Katherine Tai [نماینده تجاری آمریکا] will be. He wants the ceremony to take place in a private dinner room [مشاور ویژه او] Insists on the event in the members' personal club [حزب] To be held".
The e-mail continued: "He recommended this place based on the fact that he has been there before and his argument is that he has a good position and position. "As far as I know, we, as a ministry, have never hosted anyone in this place."
The e-mail also states that "the prices at this club are" extremely high and more than I understand we often spend on such events. "
In addition, the leaked e-mail states that the terrace consultants advised him to hold the event in a cheaper restaurant, which costs هزار 1,000.
"It was a diplomatic dinner attended by the former Secretary of Commerce, senior British officials and US partners who are our largest trading partners," the Commerce Department told the Daily Mail.
The club said the club was chosen for the event because it was available as soon as possible, but according to the Daily Mail, the site was probably owned by one of the party donors to British Prime Minister Boris Johnson. Is.
"It is a shame that Liz Terrace, contrary to official advice, insisted on holding a lavish ceremony to donate thousands of pounds to a Conservative donor," said Angela Rainer, the British Labor leader. "Regardless of the trade agreement with the United States, the mere inadequacy of wasting taxpayers' money is truly shocking."
This is not the only time that Liz Terrace has paid such out of pocket.
The Labor official added that Liz Terrace, who also served as Secretary of State, had recently visited Singapore but had received a resounding answer when asked about travel expenses and the number of people present.
This revelation and controversy comes at a time when several scandals have recently engulfed the conservative government of Boris Johnson.
At the moment, according to opinion polls showing that the majority of Britons want Johnson's removal, Liz Terrace will be one of the possible alternatives.
A poll by the Daily Mail last week found that 60 per cent of Britons (including Britain, Northern Ireland, Scotland and Wales) wanted Johnson's's's dismissal.
If Johnson is ousted, 29 percent of conservatives believe Treasury Secretary Rishi Sonak will be a "much better" choice, while 34 percent see him as a "better" choice.
Also, 17 percent of Conservative Secretary of State Liz Terrace would be a "much better" choice, and 36 percent called her a "better" choice.
Last week, a poll by Ipsus Murray found that six out of 10 people believe that Johnson will not remain in office until the end of next year.
The Guardian last week published a photo of Johnson and more than a dozen others in the garden of his Downing Street residence, which the British newspaper said was taken during the May 2020 corona quarantine.
Earlier, a series of problems, including the recent collapse of opinion polls and scandals involving Boris Johnson's government, dealt another blow to the cabinet's survival.
The Mail on Sunday reported on Sunday morning that British Prime Minister David Frost had resigned in frustration with the Johnson administration for a number of reasons, including higher tax increases and Crohn's restrictions.
End of message /
Suggest this for the front page
.