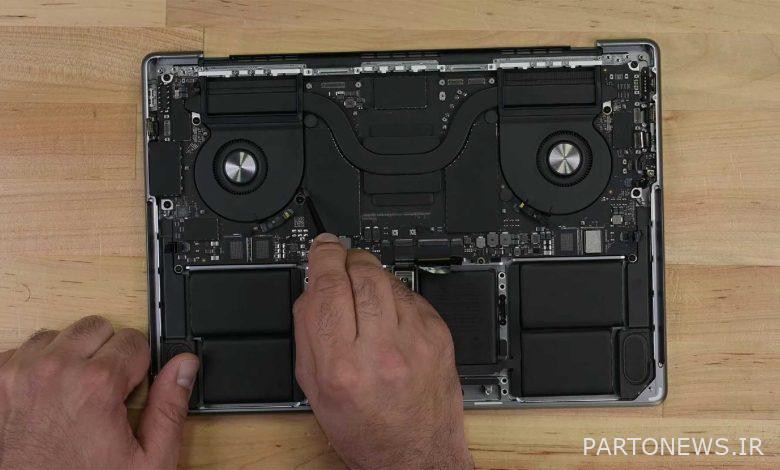 Recently, iFixit went to the new MacBook Pro 14 2023 model of Apple company with M2 Pro processor and It has been autopsiedOf course, with a different approach. iFixit has used Apple's repair manual for the first time to dissect this laptop.
Dissection of MacBook Pro 14 2023
As we said, this time iFixit used Apple's own guide to dissect the MacBook Pro 14 2023 and closely compared this laptop equipped with the M2 Pro processor to the previous generation equipped with the M1 Pro processor. You probably know the result of this comparison yourself – even inside, there is no difference between these two laptop series, and it seems that Apple simply swapped the two processors.
Apple's repair manual is a 160-page booklet and comes with 39 different types of tools to open various MacBook Pro components. Apple's level of attention to detail in these laptops is such that it drives any repair specialist to the border of madness. Loosening a small part may require loosening a large number of screws of various types.
Opening the MacBook's glass trackpad is a real nightmare, and even then, you'll have to struggle to open the laptop's battery and possibly replace it. Due to the pressure of public opinion regarding the "user's right to repair", Apple had to release repair manuals for some of its products. But if you're looking for a simple and hassle-free repair experience, don't go for the MacBook Pro 14 2023 under any circumstances.
It is not yet clear whether iFixit will also go for the 2023 MacBook Pro 16 or not. But if it goes, its results are already clear and there is not going to be any special change in this year's model compared to last year's model. Of course, the number of screws and the complexity of dissection of MacBook Pro 16 are more due to its larger dimensions.
Related posts
Points: 5.0 out of 5 (2 votes)
wait a little…