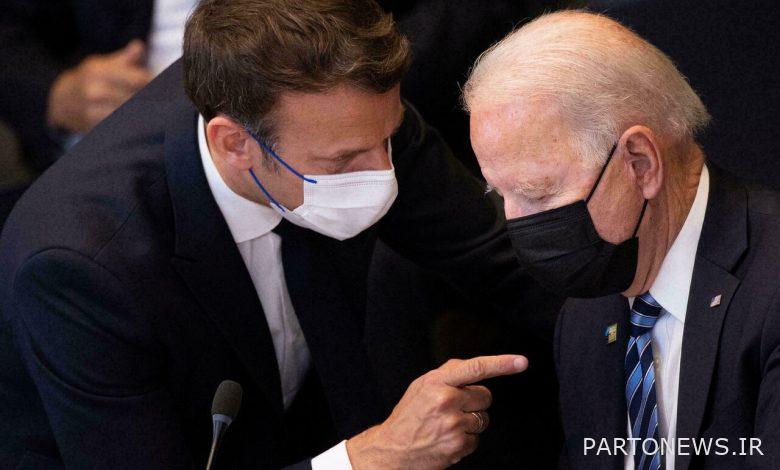 "I spoke to the president of the UAE by telephone," Macron told Biden on the sidelines of the G7 summit in Germany on Monday night, according to Reuters. He told me that the UAE is at its maximum oil production capacity.
The UAE president also said that the Saudis could increase their capacity by 150 (1,000 barrels per day). It will take at least six months for Saudi Arabia to increase its oil production capacity.
Brent crude rose more than $ 2 to above $ 115 a barrel, according to a report released Monday.
Western countries have been looking for ways to reduce oil imports from Russia due to its invasion of Ukraine.
Saudi Arabia currently produces 10.5 million barrels per day of crude oil, but its production capacity is 12 to 12.5 million barrels per day.
The UAE also produces about 3 million barrels per day and its current capacity is about 3.4 million barrels per day, but the country is looking to increase this capacity to 4 million barrels per day.
The French president's remarks could affect world markets and push up oil prices again.
According to IRNA, the US Secretary of Energy has previously stated that Washington has asked all oil and gas producers, including OPEC's largest oil exporters, to increase their oil production to counter the rising trend in gasoline prices.
As Biden grapples with various crises, including energy, in a letter to the country's major oil companies, Biden has asked them to increase production of gasoline, diesel and other refining products to cope with rising fuel prices.
Finally, after much speculation, the White House confirmed the US President's June 24 visit to the Occupied Territories, the West Bank, and Saudi Arabia, and announced a date of July 13-16 (July 22-25); The trip, which preceded the official announcement, was met with a wave of criticism and was seen as a sign of Biden's government's desperation.
Although many analysts attribute the trip to the US government's desperation to reduce fuel prices, US officials say Biden's presence in the Middle East (West Asia) is for security reasons.