Balls and nets
Sport
Managing Director of Zobahan Factory in Basketball Team Training / Vacation: You Win in Any Event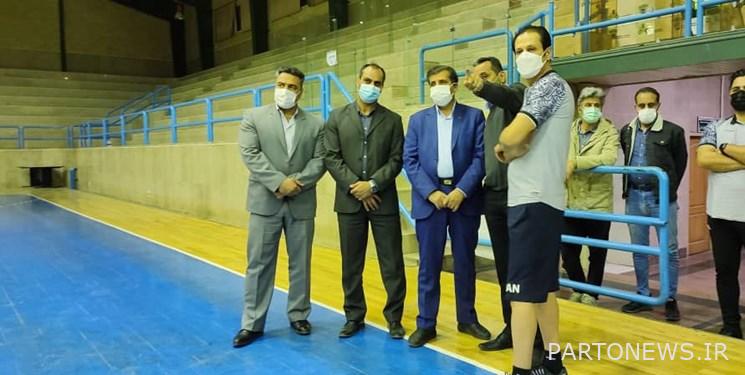 According to Fars News Agency, Iraj Rakhsati in this meeting sincerely congratulated the birth of Imam Hussein (as) and the day of Pasdaro and Hazrat Abolfazl Abbas (AS) and Veteran's Day for the efforts of the technical staff and players of Zobahan basketball team and thanked the results achieved. Especially in recent meetings, he said that the company's staff and fans were happy and cheerful.
The leave asked the players to do their best for the name and position of Zobahan, then any result will be acceptable.
"I am not a professional athlete, but I am interested in sports and I consider the role of sports in social and cultural development very important," he said. In our opinion, you are a winner in any case, because you are trying to be the first to speak in the field of ethics, and you are in a place that has a history of more than 50 years. The basketball team has been and will be one of Zobahan's most established and influential teams. We will not withhold any help from sports and clubs, and you will be present on the competition stage with authority.
At the beginning of the match, Alireza Ehsani, the general manager of the club, welcomed me and thanked me for your attention and follow-up regarding all the sports of the club.
In the continuation of this match, Peyman Sedaghatnia, the manager of the basketball team, Shahab Sharafi, the head of the team, and Farzad Koohian, the head coach of the basketball team, also welcomed the leave and explained about the conditions of the team and Zobahan basketball matches.
End of message /
Suggest this for the front page