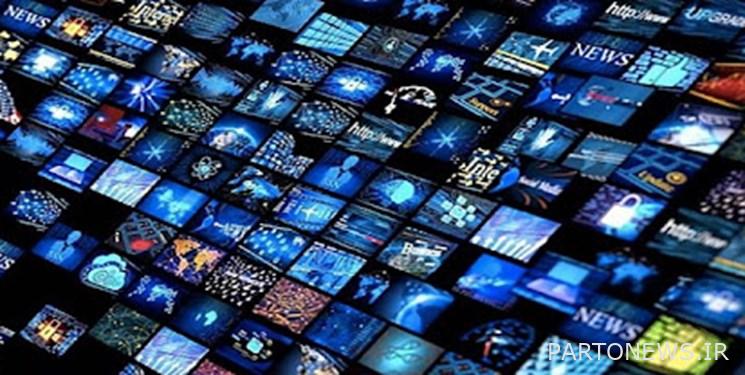 Fars News Agency – Media Group: Dreams are so close that they can be seen even with the naked eye, but there is a difficulty. You have to make a tough decision and change your behavior completely, this sentence is like an entrance exam advertisement. But this trick, which has answered sensitive issues such as the entrance exam, is also widely used in the media. A technique known as "hard choice in easy conditions".
The main sentence in this trick is that achieving freedom, achieving economic prosperity, achieving entertainment and prosperity is not difficult at all and is easily achieved, but only one difficult decision you, the citizens, have to make is to cross the Islamic Republic. do. The trick of "choosing hard in easy circumstances" is often associated with daydreaming and rhetoric by foreign media.
Alireza Davoodi, Master of Media and Cognitive Sciences, in an interview with Fars, while explaining the function of foreign language Persian media regarding the "difficult choice in easy conditions" technique, said: "In this technique, the second aspect," easy choice "becomes difficult in difficult conditions. That is, the counter-technique occurs in itself by displacement.
Davoodi added: "Hard choice in easy situations" means that the media seems to show everything very easily, very feasible, very productive, but tells you that in order to make an easy choice, you have to make a difficult decision. get.
The master of media and cognitive sciences added about that difficult decision: "If you want to achieve democracy, it is very easy, the conditions are ready, you have to decide whether to go to prison or not to go to prison, or to join the opposition or not, so in the cognitive field the situation is very easy." Make it a difficult choice, but not a difficult one.
Davoodi said: "For example, you can be seen everywhere, you ladies can be seen everywhere, but it is a difficult condition to get naked and take off your headscarf inside the country, hit the stick, go to the electricity post, you should go to the campaign, not to Compulsory hijab is difficult, but it is possible, in the meantime, it is very easy in the face of the situation, the difficulty is that we have to fight for it.
The master of media and cognitive sciences said: "They keep saying with cognitive tools, see how successful Masih Ali Nejad is, you want to wash like him, it is very easy but it is a bit difficult. Finally, when you take off your headscarf, you have to go to detention for two days." It's a bit difficult but it is possible, then let's give you asylum.
Davoodi clarified that this field means to make a decision, not to reach a result, to be in this path is the main goal and the result is not important to him.
The tricks of foreign media to change the minds of Persian-speaking audiences are increasing day by day, knowing and understanding this war is part of the media literacy needed by our Iran today. Therefore, the media try to intervene in this process according to their goals. Creating, changing or strengthening beliefs is one of the functions of the media in accompanying the audience.
Everyone likes to feel that everything is under control. This is not just a personal priority, we are biologically seeking to control the situation. It makes us happier and healthier in dimensions. Reduces sense of control, fear, anxiety and stress. This is where it is said that in any negotiation, it is important that the other party feels that it has the necessary control over the situation. So when you want to persuade, do not order, give power and guidance.
To be more effective, we often have to overcome our instincts and suggest a choice. Interestingly, the sense of control requires only one perception. It is better to lead people to the final solutions, while maintaining a sense of agency rather than giving orders. All of these are great, but they will be useless if you do not pay attention to them in the first place.
In general, our brain seeks positive information and avoids negative information. When doctors tell people they may have a bad disease, few people get tested. People often do not want to hear the bad news. So if the information we give is bad, people will not hear it, but if the same positive information is presented, people will often be curious.
When we hear something that sounds good but the information is incomplete, our brain wants to "fill the void" so it becomes curious. When an information gap is created, there is a need to fill it. When we know we do not know we want to know. So by emphasizing the information gap, people start asking questions.
If the information about a message is sad, many people will actively avoid it, so adjust your message in such a way that the information you provide increases positive emotions, highlight and fill the information gap. How knowledge can be used to improve, emphasizing the positive benefits that can come from listening to your message.
When we feel threatened, we are much more sensitive to negative information. People who are threatened are more likely to receive negative information and automatically absorb signs of danger. The more stress they have, the more unexpected the tendency to change their perspective in response to bad news. When we feel bad, we instinctively take more care, it may not even be smart.
The "Narrative of Colors" short program series is a narrative of warfare techniques that is produced and broadcast on the Radio Dialogue radio network.
Media techniques have entered the field of cognitive sciences in today's world, so Radio Dialogue has prepared a 90-part program to acquaint the audience with these techniques.
"Narration of Colors" is the name of this series of specialized programs in the field of cognitive sciences with the focus on media tricks in diverting public opinion, which has achieved the mission of this network in creating effective influence on the elites and activists of Iranian society.
This program, which is designed and produced in the form of new structures, in each part and in a conversation with Dr. Alireza Davoodi, media expert and cognitive science expert, with a specialized and analytical approach and with objective examples to expose foreign media techniques and The dissident works to destroy the mind of the Iranian people.
The narration of colors is presented to the interested people every day at 11:55 AM on the 103.5 MHz FM band talk radio.
End of message /
.