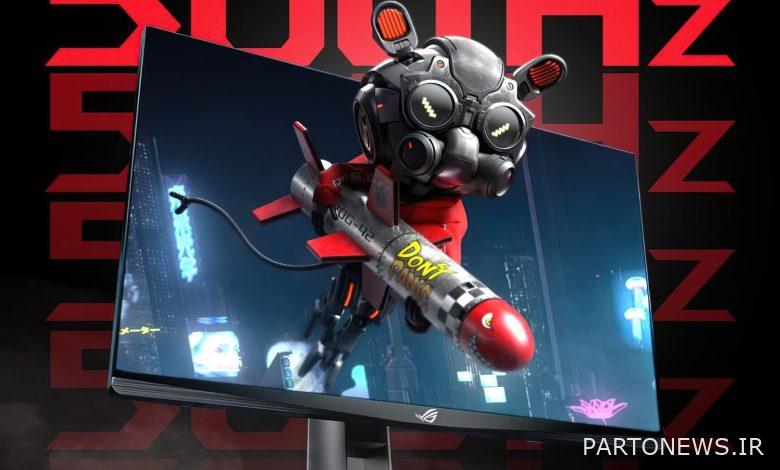 Study time:
2
Minutes
Nvidia and Asus have jointly unveiled the world's fastest G-SYNC monitor. The ROG Swift 500 Hz monitor is Asus's latest product, which, as its name suggests, is equipped with an extremely high update rate of over 500 Hz, and its main focus is on Esports racing. Stay tuned to Lyon Tak.
In 2020, Asus introduced its first 300Hz monitor with G-Sync technology for Esports gamers. Now, the company is back on the field once again to show off the faster ROG Swift model.
Meet the world's first 500 Hz display
The ROG Swift 500 Hz monitor is equipped with a 24-inch TN panel with a maximum resolution of 1080p. The focus of this monitor is solely on the high refresh rate, and the manufacturer has limited its resolution to 1080p in order for high-end graphics cards to reach 500 frames per second.
Two very important features of this monitor are related to G-Sync mode and NVIDIA's Reflex Analyzer technology, which we have already discussed in detail in single-page articles. Since this monitor is intended for professional competitions and competitive games, the manufacturer has therefore turned to the TN panel for access to the highest update rate.
Price and time of supply
There's no word yet on pricing or availability, but Asus is expected to share more details in the coming weeks. The manufacturer also stated in a statement:
The ASUS ROG Swift 500Hz monitor is specifically designed for e-sports and uses the all-new Esports TN panel to achieve the highest possible refresh rate. Having technologies such as NVIDIA G-SYNC to eliminate image fragmentation and provide consistent images with NVIDIA Reflex Analyzer technology to analyze system input latency, allows you to play in the best possible conditions.
The Asus 500Hz monitor is currently recognized as the fastest display in the world, designed and built specifically for competitive games such as CS: GO, Valorant, Overwatch and Rainbow Six Siege. Please share your opinion about this product with us.