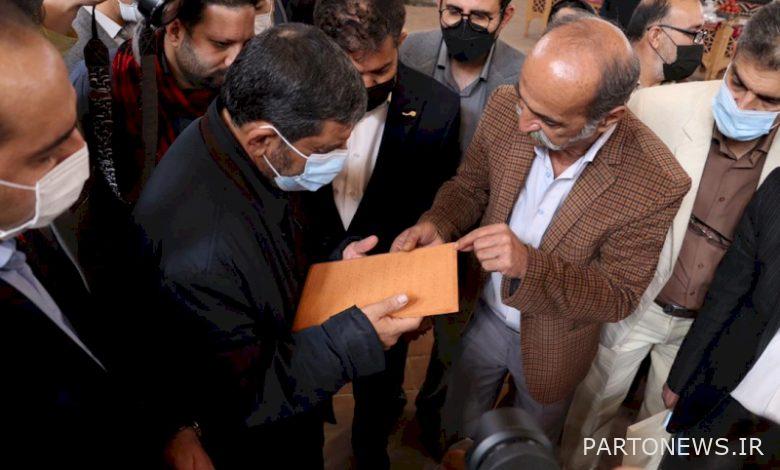 According to the Aria Heritage Report, quoting the public relations of the General Directorate of Cultural Heritage, Tourism and Handicrafts of Semnan Province, Engineer Seyed Ezatollah Zarghami visited today, November 4, 1400, the finest clay bricks in the world and the works of Habib Danaei, the artist who created these works.
This pottery clay with a thickness of two tenths of a millimeter was produced by Habibaullah Danaifard, a master potter and artist, for a month, which according to its maker, is the most capacious pottery brick in the world.
On this pottery, which is made in dimensions of 30 by 35 cm, the holy name of Hazrat Ali ibn Musa al-Reza (AS) is engraved. This brick pottery weighs 130 grams. The thickness of this clay is like a carpet razor blade.
Professor Danaeifard has been working in the field of pottery since 1973 and has left many works. He had previously produced Ashura pilgrimage clay pottery.
.