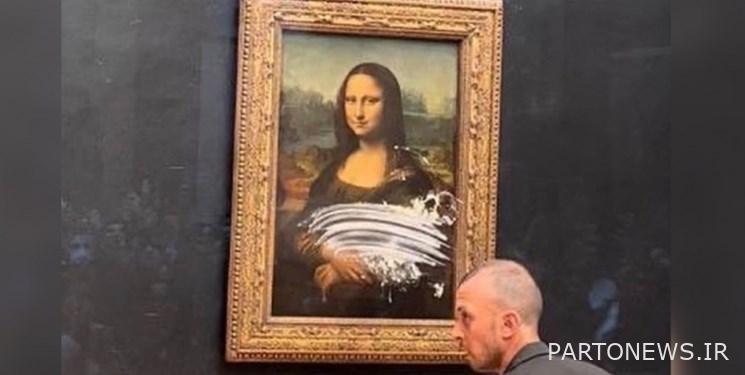 According to the visual correspondent of Fars News Agency, quoted by GuardianA man in a helmet sitting in a wheelchair suddenly got up and threw a cream cake at the original painting of the Da Vinci Mona Lisa at the Louvre Museum in Paris.
The 36-year-old man, who was sitting in a wheelchair and wearing a hat, was arrested by security agents after he got up from his wheelchair and suddenly attacked the Mona Lisa sign with a cake. Following the investigation, he was admitted to medical care on suspicion of mental health problems.
He said the reason for his action was the international community's attention to the global climate crisis.
Officials at the Louvre Museum in Paris, home to the world's most famous painting, declined to comment on Sunday's bizarre incident, which was recorded on several phones by visitors and widely shared on social media.
The work of Leonardo da Vinci, who has been the target of numerous destructive attacks in the past, has not been damaged thanks to its bulletproof glass case.
A Twitter user named Loki posted a video showing a museum employee wiping the windows and another man in a white suit being taken out by security guards.
"There are those who are destroying the earth … All artists, think of the earth," said a Frenchman speaking in the video. That's why I did it. "Think of the planet."
End of message /
Suggest this for the front page