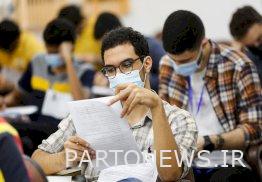 According to the Aria Heritage report, citing the public relations of Tehran's General Directorate of Cultural Heritage, Tourism and Handicrafts, Ali Rafiei announced this news on Saturday, January 17, 1401, and added: comprehensive test in Tehran in the fields of nature guides, cultural guides, technical Miran Band B, general management of tourism facilities and facility assessors. Tourism was held.
The vice president of tourism in Tehran province said: Education is the basis of sustainable tourism development and we emphasize the high level of quality and quantity of tourism education in Tehran.
He added: The high number of tourism course participants in Tehran shows the need for specialized training.
end of message/