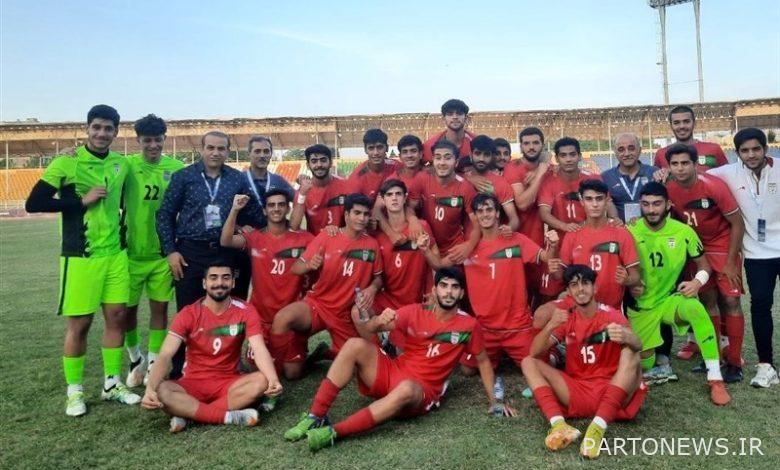 According to the Tasnim news agency, quoting from the official website of the Football Federation, the under-20 national team of our country sent to the youth tournament played its last game this evening with a 2-1 victory.
The students of Ali Dosti Mehr faced Tajikistan this evening while the host of the Kafa youth competition had the support of its spectators.
Reza Mirzaian and Abbas Kehrizi scored the goals of the national youth team of Iran in this game.
Iran's national youth team won the second place in this year's Kafa tournament with three wins and one defeat, and Mirzaian was chosen as the top scorer of this competition by scoring 6 goals to receive his award from the executive officials of this competition. .
It is worth mentioning that the national team under 20 years of age of Uzbekistan won the championship with 10 points. Afghanistan also finished third and Tajikistan took the fifth place in the table. Turkmenistan also occupied the bottom of the table.