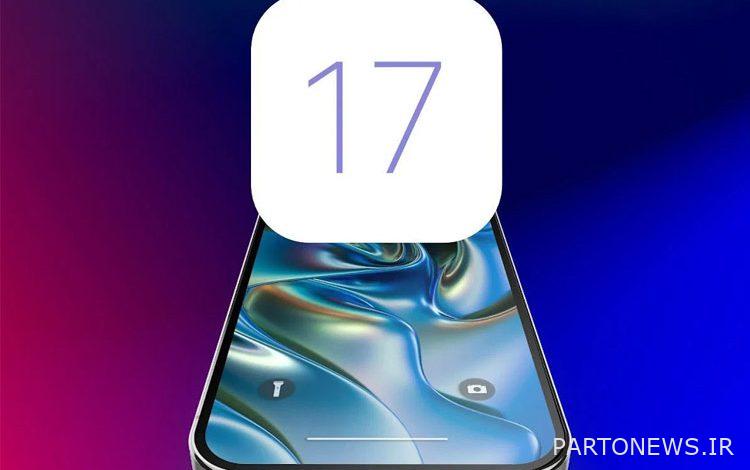 Apple has not yet entered the smart display segment. The big names in this field, Google's Nest Hub and Amazon's Echo Show, have a screen on the smart speaker to show basic information like upcoming calendar entries, the time, date, and photo stream from your gallery. It looks like Apple wants to provide this data as well, but right on the iPhone's lock screen.
According to Aetna and quoted by Slashgear, according to Bloomberg, Apple is developing a new iOS 17 feature that will turn the iPhone's lock screen into a smart display. This smart display mode, set with a dark background with bright colors for text elements, selects elements from the iOS 16 lock screen customization controls that offer essentials like time, weather, and multi-tasking apps.
The iOS 17 Smart Display view on the lock screen only launches when the device is in flat or landscape orientation. Apple will most likely use the proximity sensor and gyroscope to determine when this mode is activated. However, this upcoming Apple lock screen wizardry isn't the first software trick of its kind.  
Build based iOS 16


Amazon's Fire series of Android tablets have a "display mode" that can be activated with the flick of a switch. When turned on, you'll see weather, top news, Alexa responses, Amazon Prime Video, and controls for all your connected smart home devices.


This new rumor is consistent with older reports that Apple is planning to release a smart display that is essentially an iPad attached to the HomePod speaker base. Apple is also expected to introduce a new journaling app with iOS 17, along with an improved Control Center and some performance improvements in "Dynamic Island." Apple is said to be preparing more lock screen customization options in iOS 17 alongside deep AR/VR integration ahead of its highly anticipated headset launch.