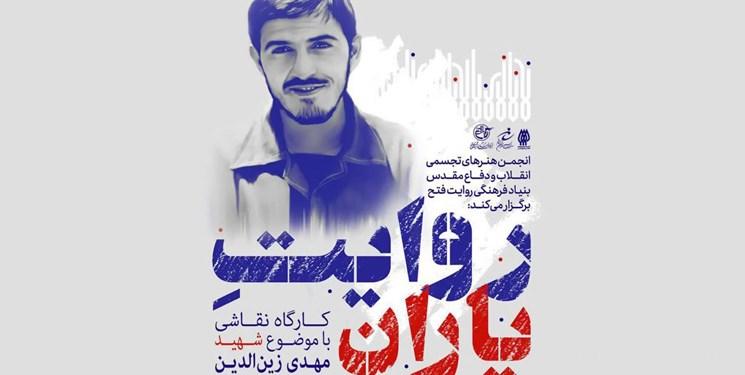 According to Fars news agency, the fourth painting workshop "Narrative Yaran" was organized by the Association of Visual Arts of the Revolution and the Holy Defense of the Fatah Cultural Foundation in collaboration with the Artists' Basij organization with the theme of prominent martyrs of the provinces with the aim of spreading the culture of sacrifice and martyrdom and in line with honoring the dignity of the martyrs. Especially, from 24th to 26th of Aban, the Martyr Mehdi Zainuddin will be held at the site of the Zainuddin Martyrs Museum in Qom province and the Jamkaran Holy Mosque.
In this program, artists such as Ruhollah Parveen, Khadijah Hosseini, Seyed Hossein Zakirzadeh, Seyed Ali Kaifalebashi, Mohammad Hassan Moqdadi and Hadi Helali create works.
Previously, three painting workshops were held in Khuzestan province with the focus of Martyr Jahanara, Golestan province with the focus of Martyr Samad Asodi and Khorasan Razavi province with the focus of Martyr Abdul Hossein Bronsi with the presence of well-known and prominent visual arts artists.
end of message/
You can edit this article

Suggest this article for the first page