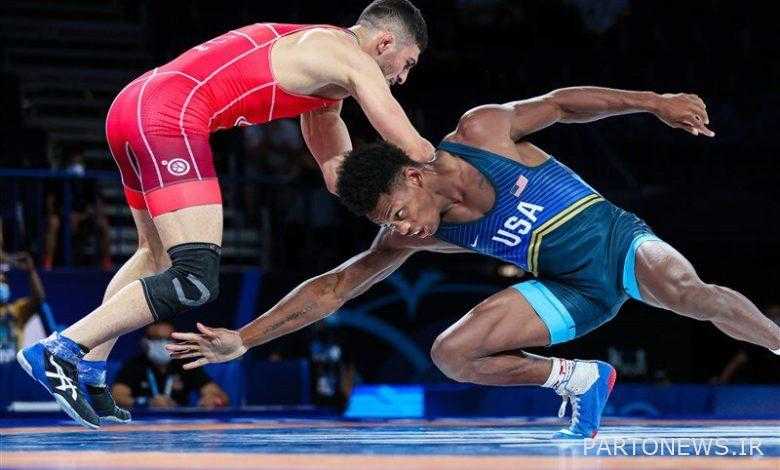 According to the Mehr reporter, the selected Iranian freestyle wrestling team is scheduled to fight against the national team of this country in the form of a friendly match in the United States on February 14th; The match was offered to the Iranian Wrestling Federation by the American wrestling authorities on the sidelines of the 2021 World Championships in Norway.
However, some of our country's top freestyle wrestlers were selected by the technical staff to face their American rivals in this friendly match in Arlington, Dallas, Texas.
In this regard, Ehsan Amini, the coach of the national freestyle wrestling team, said in a TV program in response to the selected freestyle wrestlers' trip to the United States: "The United States has been one of the world wrestling superpowers in recent years. Were placed higher. They won five medals at the last Olympics with five wrestlers. Whatever our children wrestle with is to our advantage.
He added: "In the World Championships in Norway, we have shown that we are close to the Americans and we hope to overtake them soon. This is a friendly match, but our main goal is the 2022 World Cup and the Asian Games. The result of a friendly match with the United States is not very important for the staff, and we just want to fight one of the world's superpowers.
According to the Mehr correspondent, in addition to the selected freelancers, Mohammad Hadi Sarvai Farangi, the title of our country, will also be sent to the United States. Sarvi, who was the runner-up of the Iranian national wrestling team in the 97 kg weight category at the 2020 Tokyo Olympics and the 2021 World Championships in Norway, was able to win a bronze medal at the Olympics and a world gold medal among the greats of this discipline.
.