Balls and nets
Sport
Nazim al-Sharia: I had a good meeting with the secretary general of the federation and the organization of the Futsal League / We will play against Italy with young players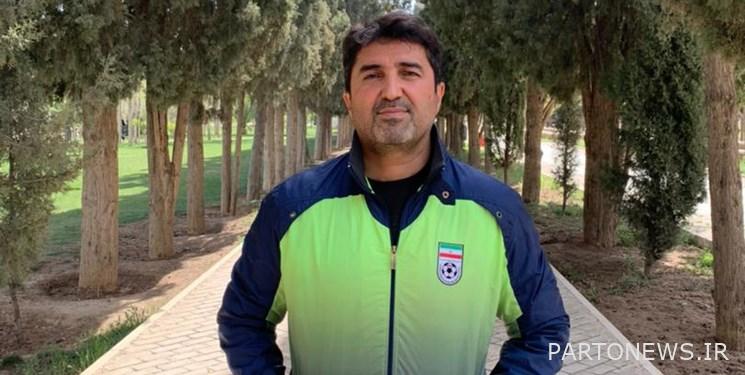 In an interview with a sports reporter of Fars News Agency, Seyyed Mohammad Nazem Al-Sharia, regarding his meeting today with Hassan Kamrani Far, Secretary General of the Football Federation, stated about the plans and the latest situation of the national futsal team: I had Kamrani Far, the secretary general of the football federation, and I announced my plans and the latest conditions of the national team.
The head coach of the national futsal team said: "In this meeting, it was decided to continue coordinating the national team program with the league organization. After this meeting, I had another meeting with Arash Jaberi, the head of the futsal league organization, who rejected talks about the conditions and camps of the national team." And it was changed and it was decided that we would carry out the plans and orders of the national team in coordination with the Secretary General and the organization. In general, good meetings were held today regarding the conditions of the national futsal team.
Nazim al-Sharia also answered the question whether the game will be held with Italy or not? He said: "According to the conversation I had with the secretary general of the federation, the consultations are being carried out through the department of the futsal committee, and the young players will go to Italy with new conditions."
End of message /
Suggest this for the front page
.