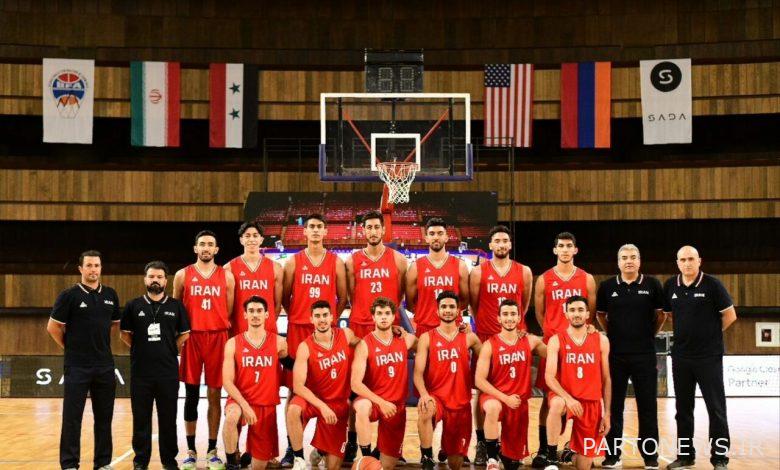 According to IRNA, the Novin Iran basketball team won its second victory in the Armenian quadrilateral competition with a 108-73 victory over the US representative.
The match between the national teams of Syria and Armenia will be held this evening, Sunday, July 26th.
Mohammad Reza Eslami's team defeated the Syrian team in this competition and lost to the host. In their third match, they also managed to cross the US representative barrier to gain two wins and one defeat.
Behshad Arabzadeh, Mohammad Sina Vahedi, Mohammad Hossein Ahmadi, Arash Sabeti, Ali Daryaei, Peter Girigourian, Mohammad Mehdi Rahimi, Reza Moradi, Meysam Abedi, Hassan Ali Akbari, Arya Fereydoni, Nosrat Yazerlou, Amir Hossein Yazerlou were the players of our country in these competitions.