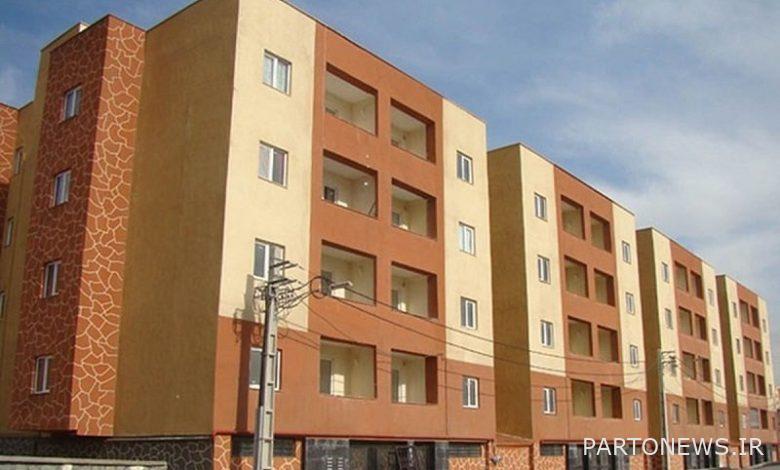 According to Tejarat News, what is the new news of the Minister of Roads and Urban Development about the National Housing Movement?
Quoted from TasnimDuring the government delegation's visit to West Azerbaijan, Rostam Ghasemi said: "We now have eight million tenants in the country, about 50% of the cost of the household basket is related to housing, and we plan to build an average of one million housing units per year in these four years."
He said: "West Azerbaijan province is one of the leading provinces in providing land for housing construction, and the executive operation of more than 40,000 housing units has begun, which is almost half of the 4-year needs of the registered people."
Ghasemi added: "Progress in providing land for the implementation of the National Housing Movement in the province of West Azerbaijan is very good and acceptable, and we hope that the housing will be provided more quickly."
He stated: the condition of the roads in the province is not very good and there is a backwardness in comparison with the national indicators. We hope that a good change will take place by allocating the intended credit in this presidential trip.
The Minister of Roads and Urban Development noted: "We hope to see good progress in the field of road construction as in the past. In these economic conditions, attracting investors is not an easy task, but the General Directorate of Roads and Urban Development has taken good measures."
Urmia bitumen refinery equipped with the third generation can also play a good role in the development and improvement of the province's roads, which we hope will be good and blessed for the province.
In the end, referring to the changes in the implementation of the National Housing Movement plan and comparing it with Mehr housing, he said: "With the experiences gained in Mehr housing, we tried to make a fundamental change in the promotion and implementation of the National Movement plan."
In the National Housing Movement, the main goal is not just housing, but urban planning, and we decide to provide people with the opportunity to use all the facilities in the health, education, sports and transportation sectors.